Meet 23-Year-Old London Artist Ella Mai, Who Just Topped The U.S. R&B Charts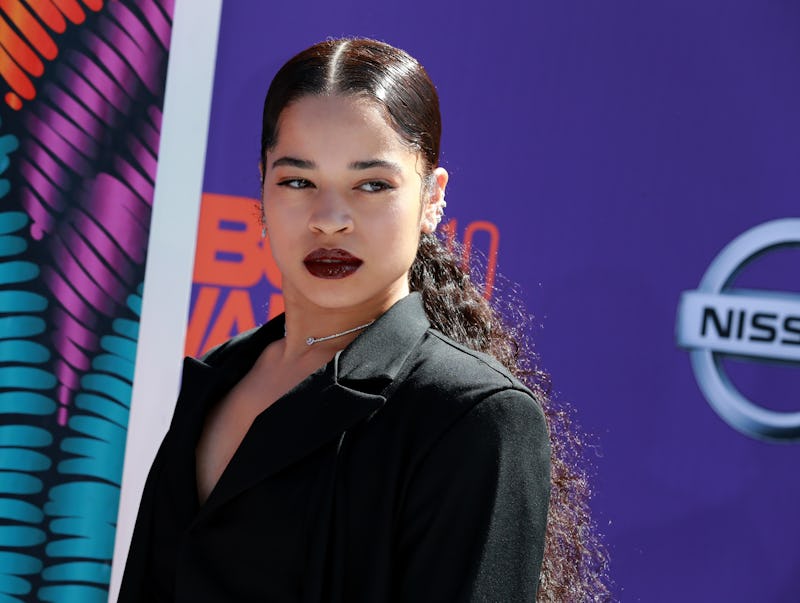 Leon Bennett/Getty Images Entertainment/Getty Images
It's with deep regret that I inform you, Britain, that you've neglected a summer jam. A serious charge, I understand, but a charge backed by incontrovertible evidence — how else do you explain the fact that London artist Ella Mai's flawless "Boo'd Up" has only just reached No. 62 on the UK charts? Not that she'll be too concerned, of course, as where the UK has lagged, US fans have more than stepped up, with "Boo'd Up" currently sitting at number 1 on the U.S. R&B charts, making her the first to do so since 1992. So who is Ella Mai?
According to the Guardian, the last UK artist to reach number one on the U.S. R&B chart was Lisa Stansfield, with "All Woman." As Ella Mai pointed out herself, that was an entire 26 years ago — before 23-year-old Mai was born. Though, as the BBC reports, British artists Charli XCX, Paul McCartney, and Kyla have all featured on songs that took the top spot ("Fancy" with Iggy Azalea, "The Girl is Mine" with Michael Jackson, and "One Dance" with Drake and Wizkid ,respectively), Mai is the first to top the chart as a top-billed artist.
She bounced none other than Aubrey Drake Graham himself (featuring Michael bloody Jackson) off the lead spot, usurping "Don't Matter to Me" as the Guardian notes. And frankly, that's the respect "Boo'd Up" deserves. It's a gorgeous, summery take on infatuation that's been building since February 2017, when it was first released, and in June 2018 it was certified platinum, as Billboard reports.
BBC Radio 1Xtra's been paying "Boo'd Up" its rightful dues — according to the Guardian, it's on the station's A list, and is played approximately 25 times a week. On Radio 1, it's only made the C list, so it only receives about eight plays a week. Mai theorised to Vulture about the song's slow burn in her home country thus: "I think it's harder for R&B to break in England because the radio and labels don't really know what to do with R&B music. It's changing because it's changing in America, but that doesn't mean there's nobody doing it, especially young females bringing it back."
She told the BBC, "There's a lot of young females doing R&B in England who are extremely talented and deserve more light on their stories." She added: "It's on the up here and I think we'll get there eventually. I'm proud to be from England and doing so well in America so I can fly the flag." Ella, I'm going to confidently assert that you're flying that flag pretty spectacularly.
"Boo'd Up" has spawned a wave of remixes; the official reworking came courtesy of Nicki Minaj and Quavo, while T-Pain, Fetty Wap, Fabolous, Plies, and more have all created versions of the track, according to XXL. Getting tired of the original? I think it's impossible, but if so, queue up a remix instead.
The eagle-eyed might recognise Ella Mai from a stint on the X Factor with group Arize, though their run didn't extend beyond the arena stage, the BBC reports. It was an Instagram cover of Tupac's "Keep Your Head Up" that proved her real big break — it was spotted by producer DJ Mustard, who ultimately signed her to his label. In 2017, she toured with Kehlani, Vulture writes, after releasing her third EP, Ready — which happened to feature one "Boo'd Up." The track began to build into a phenomenon over the following year, and it's unlikely her trajectory will end here: in August, she'll release her new single "Trip", and she's promised an album will follow.
I, for one, will be refreshing her Twitter, pre-ordering, downing cold brews before a midnight album drop — whatever it takes to absorb this album as soon as humanly possible. Until then, can Brits please start streaming "Boo'd Up" as fervently as Americans? We've got some serious catching up to do.