Fadi Fawaz Was George Michael's Rumored Partner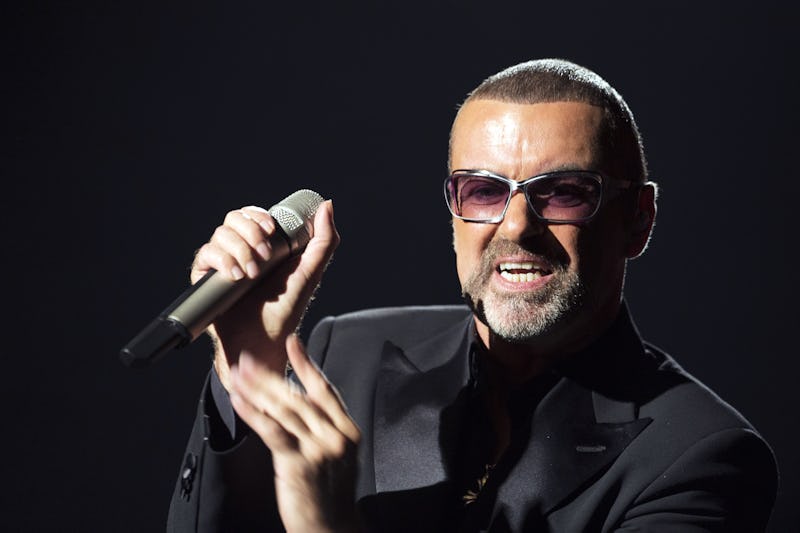 MIGUEL MEDINA/AFP/Getty Images
As the BBC reported, the singer George Michael died on Christmas, 2016. The 53-year-old former member of Wham, who ultimately went on to release many hit songs as a solo artist, will surely be missed by millions of fans, but whether you followed his career closely or not, the loss of a legend is always a sad occasion. If you're now reading up on his life, you might be curious about who Fadi Fawaz, Michael's rumored boyfriend at the time of his death, is.
Not too much is known about Fawaz, who the Daily Mail reported in Sept. 2015 had been linked to Michael for several years. His alleged relationship with the singer has always been kept relatively private, with the two only being spotted together by the press on a handful of occasions.
According to the Mirror, Fawaz is a celebrity hairdresser, and the website UInterview reports that he "has worked on the stylings of such celebs as Naomi Campbell, Katherine Jenkins, Emily Blunt, and the Pussycat Dolls." In 2011, the publication reported that Fawaz stayed with Michael during when he had a serious case of pneumonia. The pair made another appearance in 2015, when the Daily Mail reported that they had "enjoyed a low-key outing in Zurich," Switzerland, where they appeared to be "in great spirits" Before Fawaz, Michael was in a relationship with the art dealer Kenny Gross.
Michael's manager reported that the singer died of heart failure, and a statement from one of his reps said, "It is with great sadness that we can confirm our beloved son, brother and friend George passed away peacefully at home over the Christmas period."