Everything You Need To Know About Olympic Freestyle Skier Gus Kenworthy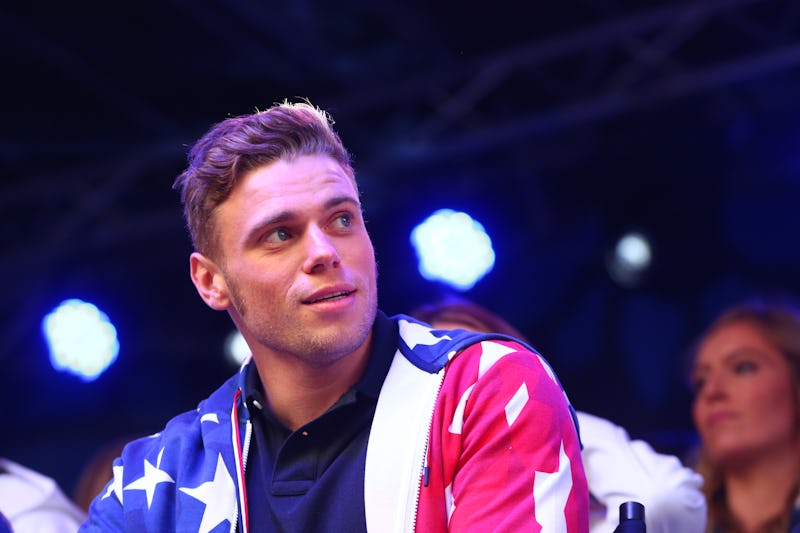 Mike Stobe/Getty Images Sport/Getty Images
The 2018 Olympic Games are finally upon us, bringing a caliber of athletic competition you only see once every two years. And it also means a host of new faces and stories will be entering the national consciousness. For example: Do you know who Gus Kenworthy is? Because if you don't, you might as well get acquainted now. You'll be hearing a lot more about him in the days and weeks to come.
At 26, Kenworthy is competing in his second Olympics. At the 2014 Games in Sochi, he competed in the slopestyle event and took home a silver medal. This time around, he's one of the biggest names in American skiing, owing both to his considerable skills ― he's a contender to win gold this year ― as well as his compelling personal story.
Kenworthy, a native of Telluride, Colorado, is one of the first two openly gay American Olympians in history, alongside figure skater Adam Rippon. In the run-up to the Olympics, he's told The Advocate about the "torture" of dating while still in the closet, and has also publicly criticized Vice President Mike Pence, who'll be leading the U.S. Olympic delegation. He questioned the decision to have Pence lead the delegation in an appearance on Ellen earlier this week.
"It just seems like such a strange choice, for me, because I feel like... we're in 2018. We're going into the Olympics, and myself and Adam Rippon are the two first openly gay males competing in the Olympics," Kenworthy said on Ellen. "But then to have somebody leading the delegation that's, like, directly attacked the LGBT community, and a cabinet in general that stands against us and has tried to do things to set us back, it just seems like a bad fit."
"It just seems like the Olympics is all about inclusion and people coming together," Kenworthy continued on the show, "and it seems like it's not really doing that."
For his part, Pence ― who once argued that same-sex marriage would lead to a "societal collapse" ― responded to criticism from Rippon on Twitter on Wednesday, urging the trailblazing figure skater to "not let fake news distract" him. Pence will be joining the U.S. delegation in South Korea, amid a climate of ongoing military tensions with North Korea.
Both Kenworthy and Rippon got some praise from a particularly famous woman this week, as well. Namely, former Democratic presidential nominee Hillary Clinton, who wished the pair luck and said she was excited to see them compete.
"I love the Winter Olympics. I love the athleticism and the stories of our athletes, and I'm excited that Adam Rippon and Gus Kenworthy will be the first openly gay Olympians. So I'm going to be there cheering them on," Clinton said.
In short, Kenworthy is heading into the 2018 Games with a ton of anticipation and excitement on his side. If you're eager to see him compete, you'll want to make sure you know exactly when his event is taking place. According to NBC, which has the broadcasting rights to the Olympics, the men's ski slopestyle will be happening on Sunday, Feb. 18.
In the event that you're a Winter Olympics super-fan, and you've been waiting years to get to watch another opening ceremony, you definitely won't want to miss the big event. Although the opening ceremony (including the traditional Parade of Nations) will be taking place at 6 a.m. ET, it won't be broadcast by NBC until primetime on Friday, Feb. 9. It's scheduled to air at 8 p.m. ET, and in the event that you miss it, an encore will be shown immediately afterwards, scheduled for 11 p.m. ET.