Who Is Hasan Minhaj, The WHCD Host?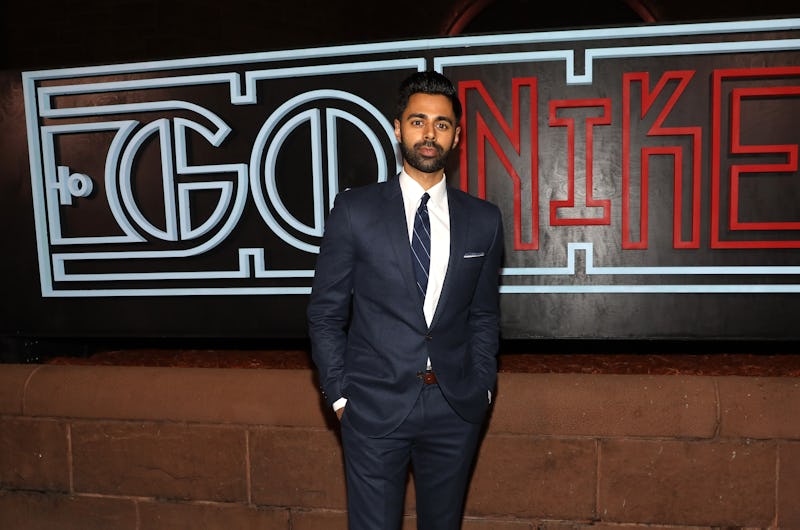 Josh Brasted/Getty Images Entertainment/Getty Images
The White House Correspondents Dinner (WHCD) is an idiosyncratic American tradition that brings together the biggest and best in entertainment, journalism, and politics for one star-studded night. Although this year's event will be very different than previous years for one main reason, that doesn't mean it won't still deliver on the glitz, the glamour — but most importantly, the laughs. This year's White House Correspondents Dinner host Hasan Minhaj is an under-appreciated comedy gem who will bring his brand of smart and insightful political humor to the event.
A California native, Minhaj had a quick rise to the highest echelons of the comedy world, and his hosting gig at the WHCD is about to propel him even further. He only started in comedy about 10 years ago, according to a 2013 interview with Audrey Magazine, but quickly rose in the ranks after winning a "Best Comic Standing" competition in 2008. He joined the cast of The Daily Show in 2014, where he's been killing it ever since.
Although he had some success with acting, Minhaj seems to be especially well-suited to The Daily Show's content and format. In college, Minhaj majored in political science, and he got into comedy by doing standup first. It also means that the WHCD should be right up his ally — his academic knowledge of the material should make his jokes even more insightful and biting, and he shouldn't have any issues with the live performance since he thrives on standup.
After the election in November, it wasn't even clear that there was going to be a WHCD. Most years, the main highlight of the event is when the president gets roasted, or roasts himself. However, Donald Trump is both notoriously adversarial with the press and not great at handling criticism, so sticking him in a ballroom with reporters and comedians laughing at him for a whole night doesn't seem like the best choice. Trump announced in February that he would be skipping the event, a decision he got plenty of flak for.
However, that didn't stop anyone from proceeding — after all, it's called the White House Correspondents' Dinner, not the President's Dinner, so even though POTUS is typically a central part of the event, his presence is not required. If anything, that'll make it more fun this year, since Trump bombed pretty badly the last time he tried to give a comedy speech. And less presidential talking time means that the world gets to enjoy an even fuller evening of Minhaj's hilarity.
If you watch the WHCD and discover a need for more Minhaj in your life, you won't have to wait too long. In addition to The Daily Show, Minhaj has an semi-autobiographical comedy special called Homecoming King coming to Netflix next month. Until then, check out his old clips from The Daily Show and continue obsessing over your new comedy figure.