Hilary Duff's Pregnancy Announcement Is Chill, Super Cute, & Nothing Fancy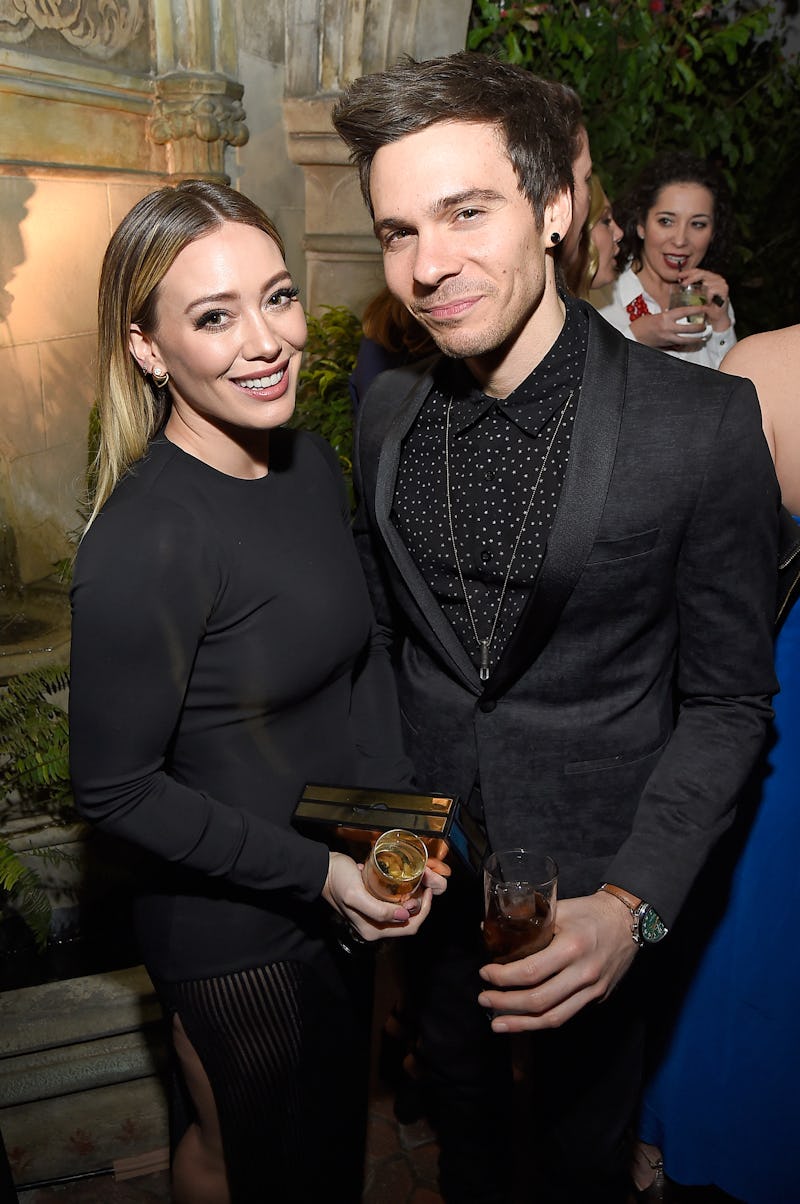 Matt Winkelmeyer/Getty Images Entertainment/Getty Images
Congratulations are in order for Hilary Duff and Matthew Kona. As she announced on Instagram on June 8, Duff is pregnant with the couple's first child (Duff has a son, Luca, from a previous relationship). But, who is Hilary Duff's boyfriend? The dad-to-be is no stranger to the entertainment industry.
Koma is a singer, and he's released multiple singles throughout the years. Most recently, he released "Suitcase" in June 2017 and was featured on Said The Sky's single, "Over Getting Over You," in May. The singer has also come out with multiple EPs including 2012's Parachute and 2013's The Cherry Tree Sessions.
According to his interview with Your EDM, Koma's talents extend beyond singing. As he told the publication in April 2015, he's also a songwriter, DJ, and producer. In fact, he mentioned in the interview that he was working with some of the biggest pop stars in the business, Britney Spears and Kelly Clarkson, to write some new tunes. He even said, "To be honest, I don't even see myself as a singer but first and foremost I consider myself a songwriter." So, it's clear that Koma has a big interest in the many different facets in the music industry.
Koma and Duff made adorable announcements on Instagram to share that they were expecting. In their dual announcements, in which they posted the same photo of themselves with the actor's bump on display, they also revealed the sex of their child. The songwriter wrote, "We made a baby girl!" He continued to write the cutest note ever in honor of his growing family, "She will be as beautiful and sweet as her mother... @hilaryduff another chapter begins."
In turn, Duff also had an incredibly sweet message in her own pregnancy announcement. "@matthewkoma and I made a little princess of our own and we couldn't be more excited!!!!!!" Their news comes shortly after Duff's sister, Haylie Duff, welcomed her daughter, LuLu, on June 5.
Duff and Koma have had an on and off relationship for some time now. They were first linked together in January 2017, according to Entertainment Tonight. Shortly after they made their red carpet debut at the 2017 SAG Awards, ET reported that they had parted ways in March of the same year.
But, their split didn't last too long. E! News reported in October that Duff and Koma had reunited. The Younger star confirmed the news herself when she made an appearance on The Talk, where she revealed in a discussion that they had been back together "for a few months" at that point.
During a discussion about Selena Gomez's comments to Billboard, where she explained why she got back with on-again off-again boyfriend Justin Bieber, Duff told the hosts that she identifies with the singer's statements because she had reunited with her ex, Koma, as well. "It's going so great. I mean, this is the third time that we've dated and I think that what [Gomez] says has so much merit to it," she said on the program. She continued to explain that she wasn't one to rule out a reconciliation,
"I think that you have history and a past with someone and love, and just because it doesn't work out the first time, the second time, as long as there's not too much damage done, then, it can always work out again."
The third time was definitely the charm for the expectant parents. And, things have definitely worked out for Duff and Koma, as they're starting this exciting parenting journey together.