This Is The Person Who Inspired ITV's New Drama 'Butterfly'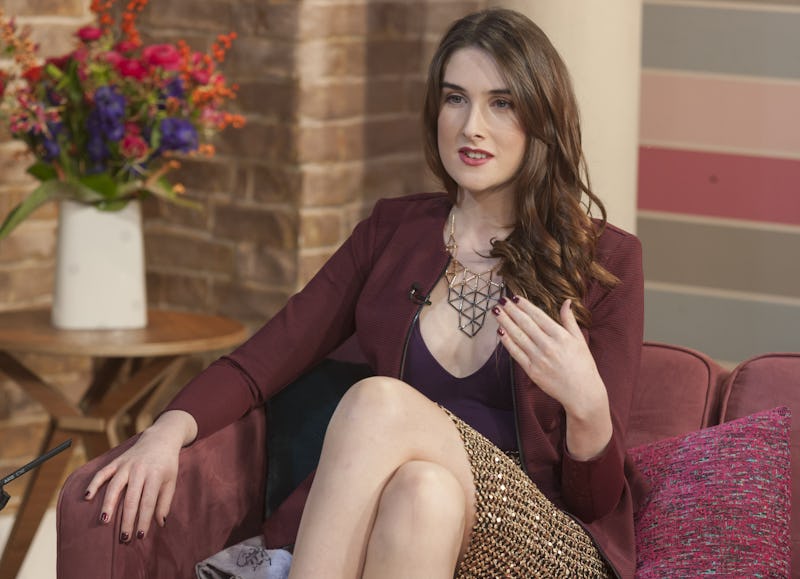 Steve Meddle/Shutterstock
On Oct. 14, the new telly drama Butterfly will air on ITV. Praised for increasing the representation of transgender experiences, it tells the story of 11-year-old Maxine who believes her gender is at odds with the sex assigned to her on her birth certificate. It follows her journey and how her family adapts. However, while it's an incredible drama series, the show was actually inspired by the true story of Jackie Green and her mother Susie. But who is Jackie Green exactly?
Although Butterfly is fictional and written by playwright Tony Marchant, the inspiration behind the show is very real. Susie Green, founder of the transgender charity Mermaids, worked closely with Marchant, producers, and lead actors Anna Friel, Emmett J. Scanlan, and Callum Booth-Ford, to bring to the screen the experience she had with her daughter Jackie a decade ago.
With the support of her parents, Jackie became the youngest British child to undergo gender reassignment surgery at the age of 16. She flew out to Thailand as the minimum age for the procedure in the UK is 18. Speaking to The Yorkshire Evening Post about her experience afterwards, she said: "My mum's gone through all of this with me and I know people judge her and think she's done the wrong thing. But I just couldn't wait for it to happen. She and my dad have been brilliant. When they came to terms with the situation they helped me so much. I owe them my life."
Whilst the family have experienced intense scrutiny over the years, they are in no doubt that they did the right thing by Jackie. Looking back and speaking to the Daily Mail, Susie said: "At four-years-old, my child told me God had made a mistake, and he should have been a girl. Since then I have been told by critics that my parenting is not just poor, but abusive, scandalous, dangerous, and delusional."
The pair now raise awareness and support for children and families who have had the same experiences as them. Susie set up Mermaids, a charity that aims to support gender-diverse and trans children under the age of 20 and their families.
After undergoing gender-reassignment, Jackie entered Miss England in 2012 and reached the semi-finals, Speaking to the Daily Mail about why she decided to enter, she said: "I think I'm a good face for transgender. After years of heartache, I want people to understand that we are not weirdos or freaks or any of the other horrible terms thrown at us. As far as I'm concerned, I'm just a normal girl with a bit of an interesting history." Whilst her history is certainly interesting there is no denying it, this gal is incredible.
Both Jackie and her mum Susie have been leading the way forward, raising awareness for the experience and discrimination faced by trans children and their families.
Personally, I love the fact that Susie has shared her own experience with the cast and crew of Butterfly and cannot wait to watch it. The three part drama starts on Oct 14 at 9 p.m on ITV and I have a feeling you may need the tissues to hand.