This Drake Collaborator Is On The Rise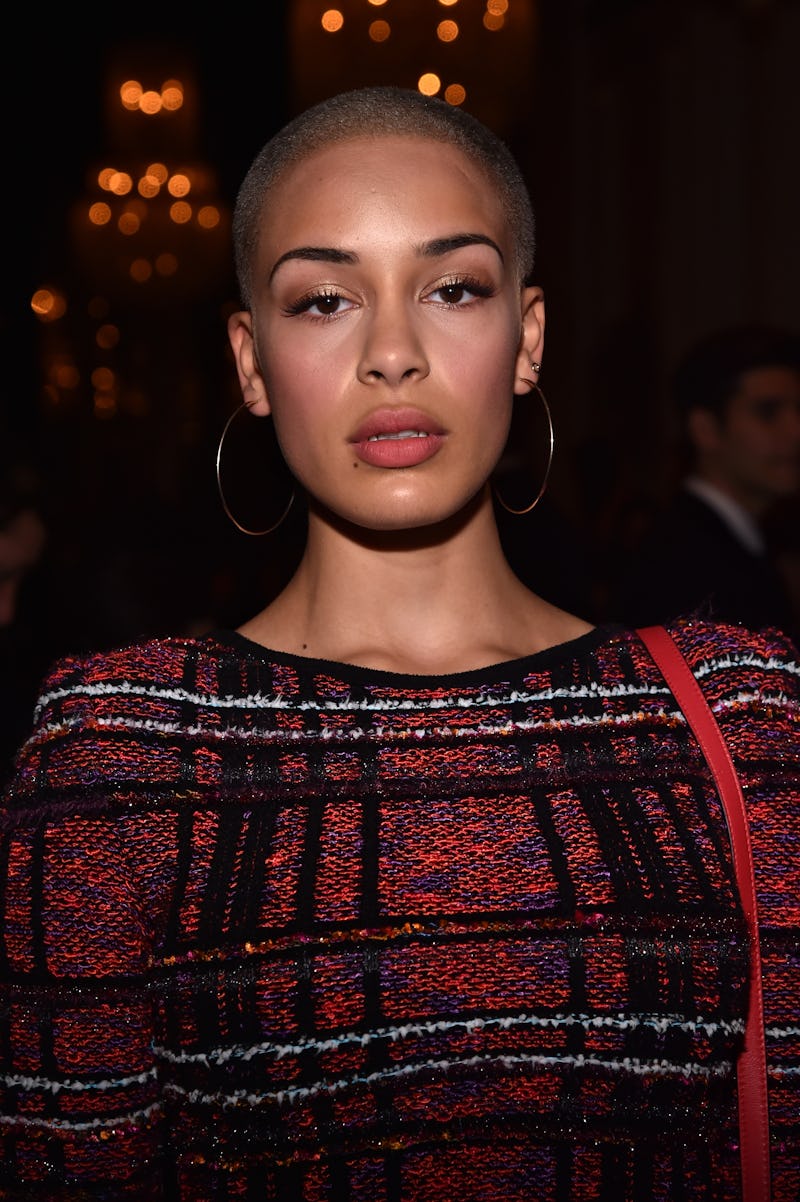 Pascal Le Segretain/Getty Images Entertainment/Getty Images
For months, Drake teased that his latest work, More Life, could drop this week, but that doesn't mean anyone was truly prepared. The record dropped in its entirety on Saturday on Drake's OVO radio show, and critics and fans alike have rushed to dissect the new songs. While Drake himself insists the project is a "playlist", not a full album, the release is a whopping 22 songs long, and it might just be the star's most ambitious and expansive work to date — especially when it comes to its guest stars. Many names on the track list may be familiar; Kanye West provides the most high profile appearance, but artists like Travis Scott, Young Thug, 2 Chainz, and PARTYNEXTDOOR all have features. However, Drake made a point to bring some interesting new voices into the mix as well. Anyone who's given the album a listen is probably wondering who Jorja Smith is, as Drake's More Life collaborator appears on several tracks.
Smith may be a relatively new name in the United States, but the singer has been cultivating a career in the United Kingdom for a couple years. Her singing style is understated and jazzy, and she's part of a movement bringing soul vocals back to the forefront of popular music. Her lyrics are heartfelt, and often provide a pointed social commentary. Her music has a retro feel to it, and if you love the music Amy Winehouse made, Smith cites her as a direct influence on her soul stylings.
Over the last couple years, Smith has put out a handful of original songs. In 2016, she released "Where Did I Go?", a powerful single with heartbreaking lyrics. The song is her most popular track to date, at least according to Spotify stats, and it led to the release of her EP, Project 11. On March 8, she released her latest single "Beautiful Little Fools", a feminist ballad that addresses how society treats women.
Whether Smith is singing about a broken heart or asserting her independence through her music, it's powerful stuff. It's no wonder that she caught the attention of Drake, and why her voice is so prominent on his latest release.
Smith appears on More Life a couple times, bringing a soulful moment to songs like "Get It Together" and "Jorja Interlude". Both tracks are standouts from the album, and are certain to bring more people to the singer's music.
If Smith's voice sounds familiar, it's because More Life isn't the first "playlist" to feature her music. "Where Did I Go?" was one of the many great songs featured on the soundtrack of HBO's series Insecure. Issa Rae's comedy/drama aired in the fall, and is already well known for breaking new and exciting artists. The show's popular soundtrack isn't surprising, as Solange Knowles is series' the music supervisor. Smith has clearly caught the attention of tastemakers throughout the industry, and she is about to get a huge boost in her career.
While Drake and Smith sing that they need each other on "Get It Together", her career is at least doing just fine without Drizzy's help. While this week will be peak Drake, this year will be a huge time for Smith.