Meet Josiah From 'The Bachelorette'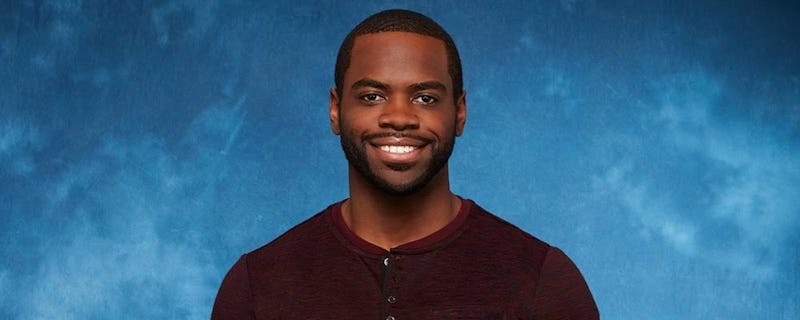 ABC
You guys, we are finally here. Bachelor Nation has finally made it to Rachel Lindsay's Bachelorette season, and it is already shaping up to be everything I hoped it would be. Things are even more exciting, thanks to Rachel's recent reveal that she is engaged after the show. Knowing that one of the contestants will indeed get on one knee makes me want to take a closer look at these guys. One man that will be competing for Rachel's heart is a prosecuting attorney named Josiah, and he might actually have what it takes to make it until the end. So, who is Josiah from The Bachelorette?
Well, he is basically perfect for Rachel. For one, he has an amazing career as an attorney, which happens to be exactly what Rachel does for a living as well. They could talk courtroom jargon and commiserate over legal briefs together. Sounds like the definition of romance to me, folks. If that doesn't have you convinced that they will be perfect together, there is also the fact that Rachel is looking for a guy with brains, according to her ABC profile, and if being an attorney doesn't convince you of Josiah's scholastic aptitude, this will — he was clever enough on his own Bachelorette questionnaire to name five attributes for a question that only asked for his best three attributes. That's right, Josiah lists his three best traits as, "Height, smile, hair – (physical), personality, public speaking." A guy who separates a question like that into physical traits, personality traits and personal skills is worthy of greatness.
Josiah has a tattoo of a bible verse on his chest and Rachel also has a bible verse tattoo, according to their ABC bios. Coincidence? I think not. This little tidbit clearly shows that they both feel pretty strongly about their respective faiths and I think that kind of connection can be important in a relationship. Josiah also lists his father as the person he admires most. Family obviously means a lot to him because he also loves long phone calls with his mother. Are you swooning yet?
Josiah has it all. He is smart, clever, handsome, and kind. I think Rachel is going to be spending a lot of time with this one on this season on The Bachelorette. Make sure you tune in Monday to see Rachel fall in love — maybe even with Josiah.