'Arrow's Katie Cassidy Has Some Exciting News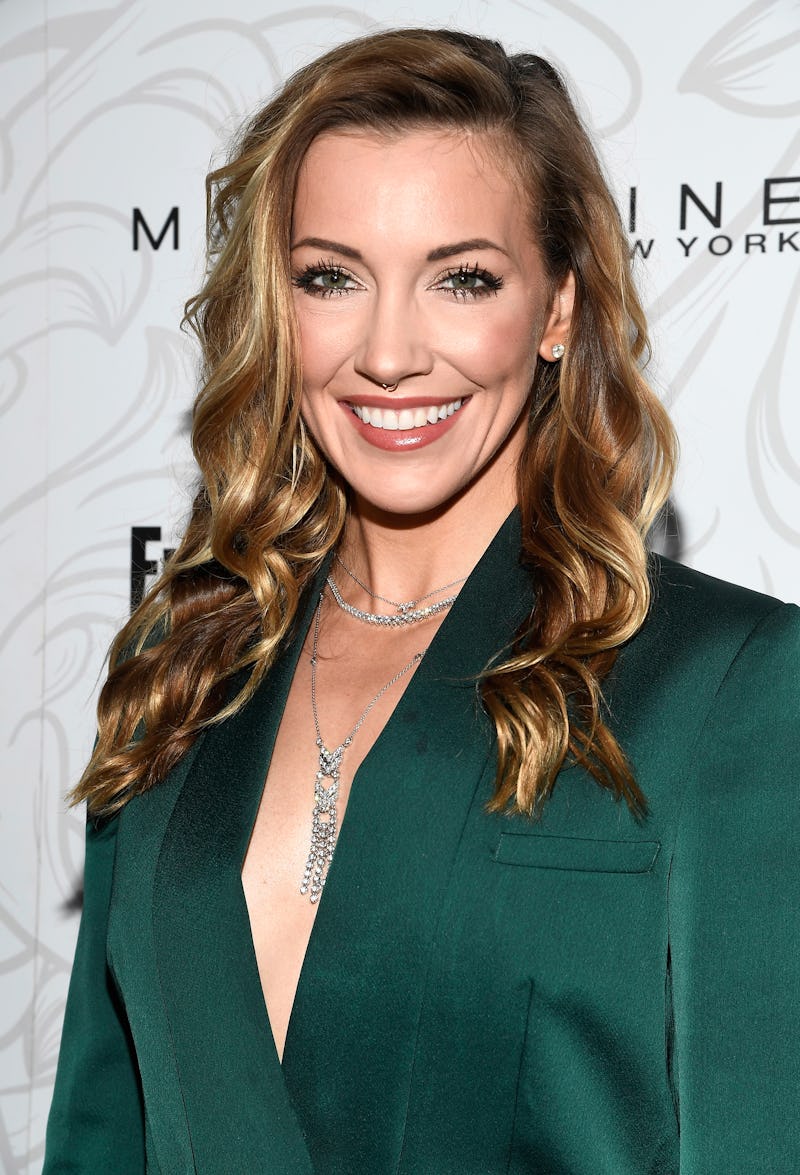 Frazer Harrison/Getty Images Entertainment/Getty Images
Congratulations are in order for this Arrow star. Katie Cassidy is engaged, she announced on Instagram Monday. Next to a sweet photo of the actor sporting her new diamond ring and her fiancé, Matthew Rodgers, kissing, the 30-year-old wrote, "I can't wait to spend forever with you my darling!! I'm the luckiest girl in the whole world. I [heart emoji] YOU to the moon and back @mattyice432 Thank you for a magical evening I will forever remember." Now that she is engaged, I'm sure many are wondering, including myself, who is Katie Cassidy's fiancé?
Unlike Cassidy, Rodgers has managed to keep a pretty low profile. It appears that these two were first photographed by paparazzi as a couple in December 2016 while vacationing in Miami. Prior to that, Rodgers shared an Instagram of them in November 2016. Besides that, there isn't much known about him other than the fact that he clearly stole Cassidy's heart. Based on his Instagram, Rodgers loves traveling, being outdoors, playing golf, and most obviously, his now fiancée.
Seriously, he adores Cassidy — a lot. Just wait until you see some of the photos he's shared of the two. What makes the pictures even better are their captions. Rodger's is super romantic and even a poet at heart. The way he expresses his feeling for Cassidy will probably make you weak in the knees. Cassidy is beyond lucky to have found someone who not only worships her, but loves and supports her immensely.
As you can see above, their love is undeniable. For further proof, here's what Rodgers has shared on Instagram. Warning: get ready to swoon.
He Sees Her As "Perfect"
Based on that caption, he must really like Love Actually.
He Supports Her Career
And knows she's a badass on Arrow. Oh, yeah, he totally used the hashtag "#wce," which translates to "Woman Crush Every Day."
She's His Treasure
This is love right here.
He Knows How Lucky He Is
"Once in a lifetime"? Stop. It.
She's Transformed Him
Now this is how you celebrate Valentine's Day.
He Writes Things Like This
Is this real life?
She Had Him At Hello
He can't help but quote Jerry Maguire.
They Can Laugh Together
Perfection.
She Makes Him Smile
I bet this was one memorable birthday for Cassidy.
Even though there isn't much known about Rodgers, does anyone really need to know anything about him other than the fact that his love for Cassidy is truly beautiful?