Witnesses Say A Utah Man Killed His Wife Because She Laughed At Him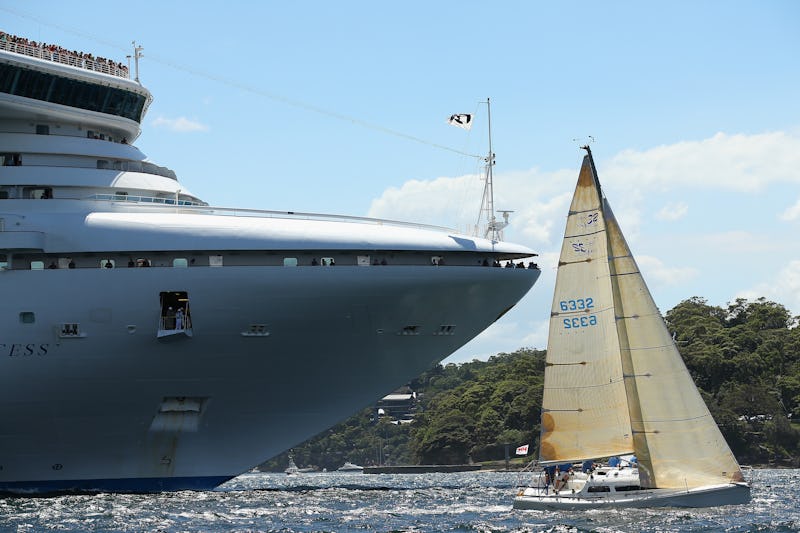 Cameron Spencer/Getty Images Sport/Getty Images
According to a criminal complaint released Thursday by the Department of Justice's Alaska office, a Utah man allegedly killed his wife aboard an Emerald Princess cruise ship to Alaska. The FBI documents noted that the man, Kenneth Ray Manzanares, told a witness and fellow passenger, "She would not stop laughing at me" in regard to his wife, Kristy. The witness was not named in the criminal complaint.
The cruise line said in a statement: "Since the incident, our fleet security team has been coordinating with the FBI and other local authorities. ... They will be embarking the ship when it arrives in Juneau this morning." It described the death as being a result of a "domestic dispute," and added: "Our thoughts and prayers are with the family and all those impacted by this tragic event."
The cruise ship took a detour after the incident, and around 200 witnesses and fellow passengers were ultimately interviewed by the FBI as part of the case. (The FBI was involved because the murder took place in U.S. waters.)
Wrote the Department of Justice in its statement:
K.M. was found in the cabin, deceased, and had a severe head wound. ... Prior to security officers arriving to the cabin, one of the witnesses, D.H., observed Manzanares grab K.M.'s body and drag her toward the balcony. D.H. then grabbed the ankles of K.M.'s body and pulled her back into the cabin. Soon after, Emerald Princess security entered the cabin and restrained and secured Manzanares.
Kristy Manzanares had a severe head wound, but the FBI released no other details about her cause of death.
Kenneth Manzanares has not yet released a statement or entered a plea.