One Of ABC's 'Castaways' Is A Budding Country Music Star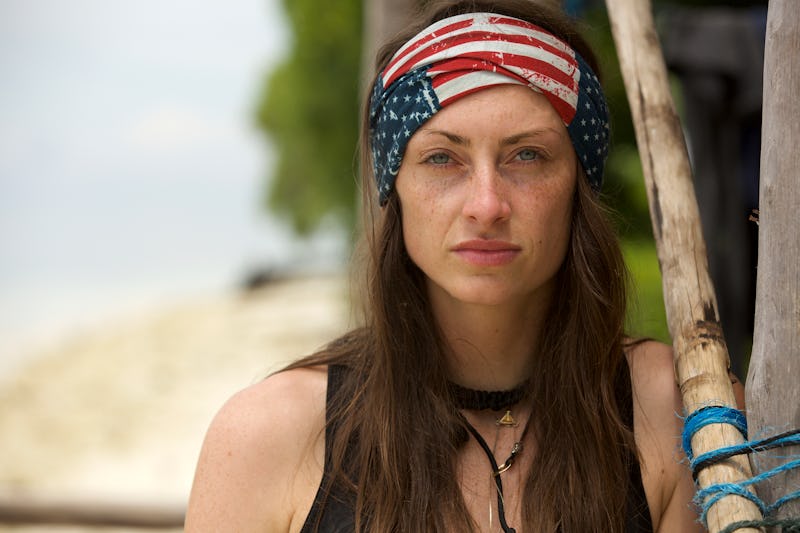 Tenspeed TV
On ABC's new reality competition Castaways, inexperienced survivalists are given the choice to find each other or try and make it on their own. The series is all about the connections we make in dire circumstances, so getting to know all of the contestants is super important and could predict some fascinating alliances. Who is Kenzi on Castaways? This musician is taking an unexpected route to making it big.
When Lost premiered it felt like a dramatic and fictional retelling of Survivor, and now Castaways seeks to be a reality version of Lost. According to an official ABC press release, the series will be "testing the human need for companionship under extreme circumstance" as each contestant starts off alone and gradually realizes that there are others in other places.
Then, the press release reveals, "as dramatic situations unfold on an expanse of islands in the South Pacific, the series flashes back to the real lives of each participant in documentary fashion, demonstrating haunting parallels to the lives they left behind."
So the show will attempt to tell its own story about Kenzi (and her fellow castaways) using these flashbacks juxtaposed against her time on the island, but using the internet fans can get a jump on getting to know all of these participants. Let's start with Kenzy's official bio on ABC, which reads:
Kenzi is an aspiring country music recording artist who moved to Nashville after high school. She's determined to make it in the music business but the demands of her career have taken their toll on several of her relationships. She often wonders whether or not her dreams of becoming a singer are merely a pipe dream or if they could end up becoming a reality.
If she's already one of your favorites, you can follow Kenzi on Instagram. There are lots of summer fun posts on there now, and more than a few clips of Kenzi singing. She has an official website as well, but seemingly hasn't tweeted much since filming Castaways. She has two singles available on iTunes right now. Plus, if you're in or around Nashville, Kenzi's social media indicates that there are plenty of opportunities to see her perform.
If this show is about human connection, then a musical performer like Kenzi ought to thrive in these conditions. Whether she's on stage, in the recording studio, or just hanging out with a guitar, her job is to connect with others. How will that translate to being alone on an island? Will she follow her ambition or her empathy?
It's cool that this show is pulling contestants from so many varying backgrounds — how many personal trainers can The Bachelor put on TV, really? This context is also not how we're used to seeing musicians in reality television. Kenzi's not going out for instant fame and a recording contract via The Voice or American Idol. She's not using screen time and status as a Housewife or Dance Mom to release a single.
Kenzi was a working country musician before she got the call from ABC to join Castaways. While a show like this could get her more recognition and opportunities as a performer, it's about more than that. Undertaking a personal journey like this feeds your soul, which will be fascinating to watch her undertake.