Lenny Is A Big Force In David's Life On 'Legion'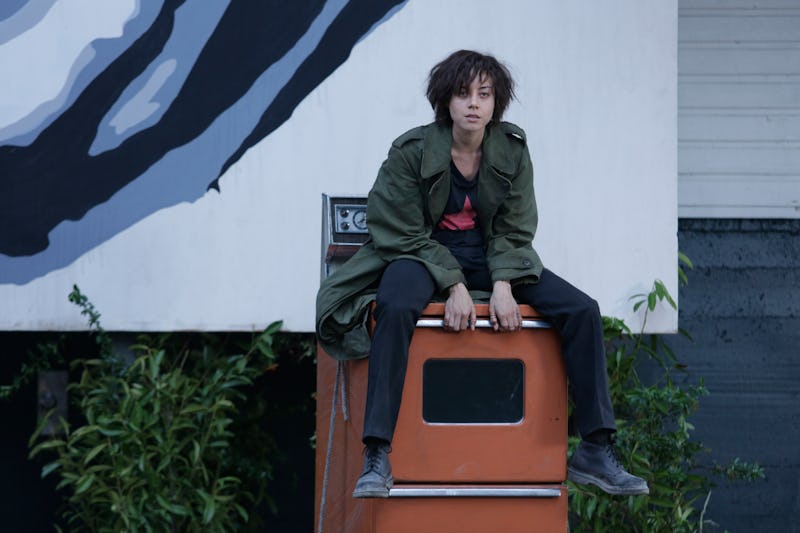 Michelle Faye/FX
Legion might take place in the Marvel universe, but one of the most engaging characters has seemingly nothing to do with the world of mutants. Who is Lenny on Legion? Aubrey Plaza plays David's longtime friend.
Lenny "Cornflakes" Busker is not in Marvel comics. We know that much. Here's what we know so far about Lenny after two episodes of Legion. She is mentally ill and possibly an addict. She and David roamed the streets together before being institutionalized at Clockworks. Lenny is down for adventure and not exactly quirky, but she is surprisingly upbeat for her lifestyle.
Also, in the pilot episode, Lenny died — or at least, so we think. Most of her scenes have been flashbacks, but it's possible that the explosion Syd caused when she swapped bodies with David didn't have the consequences that we are being lead to believe.
In the second episode, she helps acquire a kind of blue vapor drug for David. They clearly care about each other, but her "purpose" in this superhero/antihero origin story is not yet clear. Is Lenny a mutant? It doesn't seem like she is. However, I have the feeling that she holds some clue or key to the mystery that is David Haller's life. We'll just have to keep watching to find out what that may be.