Why The New 'Double Dare' Host May Look Familiar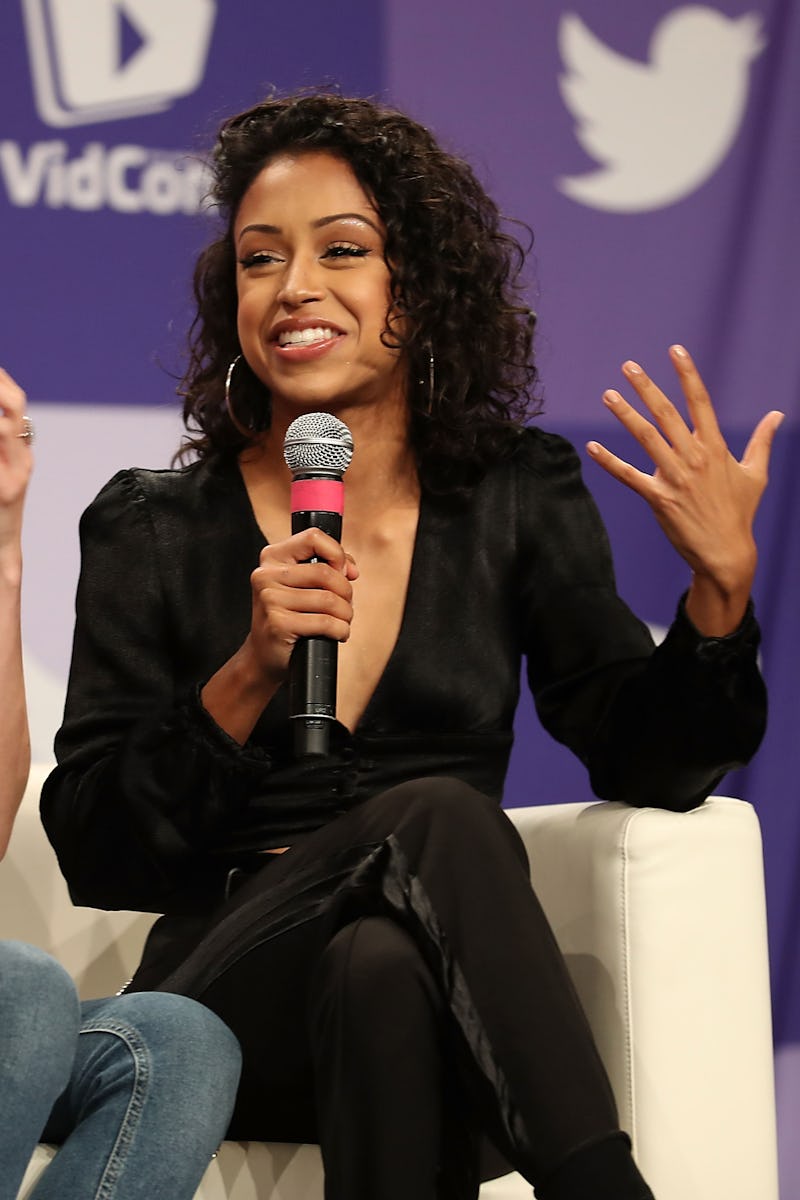 Joe Scarnici/Getty Images Entertainment/Getty Images
Nickelodeon is ready to make you feel like you're back in the '90s by bringing back one of its most beloved game shows, Double Dare, as a reboot. But while the premise of the series itself may feel very familiar (don't worry, there will be plenty of slime to go around), a new face will be guiding us through action of the Double Dare reboot in the form of Lisa Koshy. But who is Koshy, and why does she look so familiar? Let's just say this is far from her first time in front of a camera.
Koshy is a former Vine star and a current YouTube sensation who has earned well over 15 million followers, according to her YouTube account. And her star power only continues to grow, leading her to accumulate a pretty impressive resume over the last few years. Koshy's acting credits include starring in the YouTube Premium series Escape the Night as well as playing Violet Adams on Hulu's Freakish. Then there's the fact that she also produces and stars as the lead character in the YouTube Premium comedy series Liza on Demand. Add her Double Dare hosting gig into the mix and there's no denying that this girl is busy. But it also proves that she's going to make an incredible host.
It also doesn't hurt that Koshy herself was a big fan of the original Double Dare series, so she's just as invested in wanting the show to be a success as fans are. "This is a dream that I have been dreaming to live," Koshy told E! News during a recent interview. "From watching Double Dare to hosting it!? I am ready for a summer of slime and nose picking."
However, just in case you're wondering why the original Double Dare host, Marc Summers, isn't returning to pick up where he left off, never fear. Summers will still be part of the show's commentary, even though he's stepping down from the hosting a position — a decision he was completely on board with, according to a recent chat he had with Us Weekly.
I didn't have any objections," Summers told the outlet regarding the network's decision to replace him with Koshy. "I just want success for the program. I'm glad I'm still a part of it. Maybe the timing is perfect and people are just ready to sit back and giggle and have fun."
That sentiment is something Koshy clearly agrees with tenfold — her enthusiasm for the revival is palpable in most of the interviews she's given on the topic. In fact, she added to Us Weekly during the same interview that she hopes to get pied in the face at some point. "I'm glad that this generation gets to live the experience I had [watching Double Dare]," she said. "I also love seeing someone get pied in the face. I'm hoping it happens to me." Considering how much the series prides itself in having contestants make a mess of themselves, whether it be with pie or slime, Koshy could very well end up getting her wish.
That's not to say that the series will always feel exactly like its predecessor. According to the official press release, "the new version will feature the gameplay and challenges they remember, as well as appearances from blasts from the past and stars from today." So while you can still look forward to the hamster wheel and Double Dare nose, there will still be a few surprises along the way. And with Koshy spearheading the fun, it's bound to be a huge success.