Shay Mitchell Reportedly Has A New Boyfriend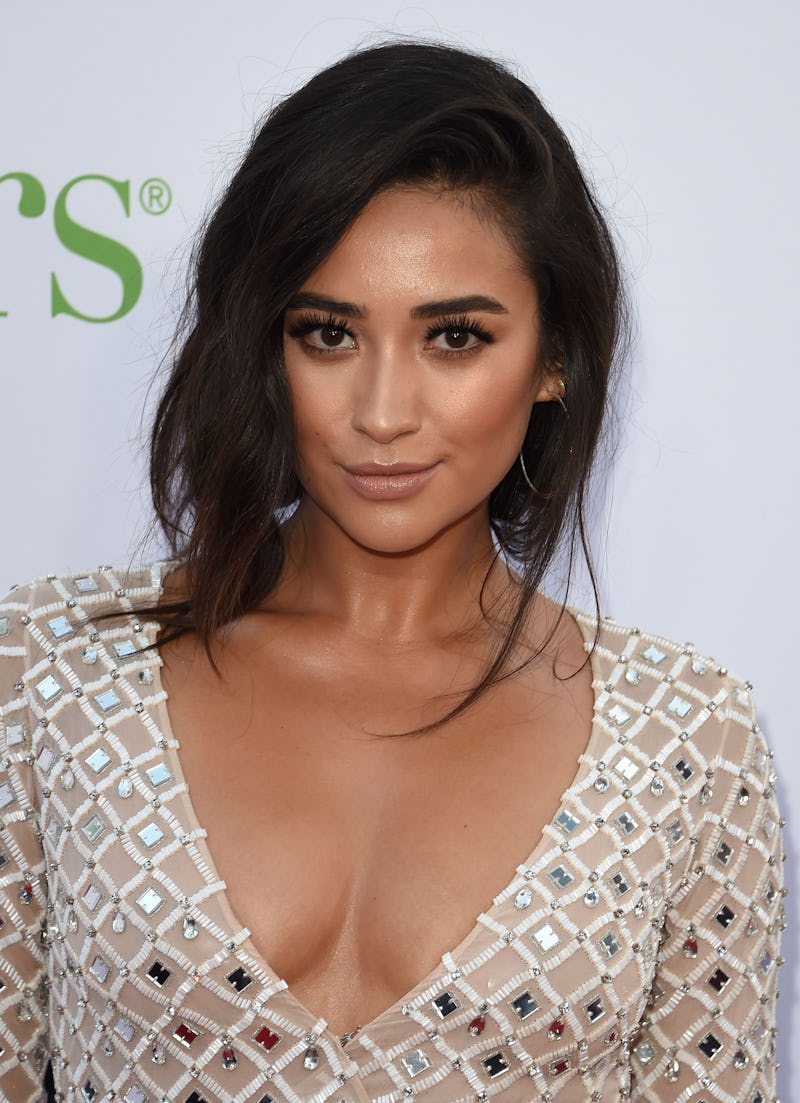 MARK RALSTON/AFP/Getty Images
It looks like this Pretty Little Liars star has a new love in her life. According to Entertainment Tonight, Shay Mitchell is dating Matte Babel. Sources claimed to the outlet that they've been dating "for a few months." The source also added, "They are serious and are having fun together." Bustle reached out to Mitchell and Babel's reps for comment, but has not yet received a response.
Per ET, mutual friends introduced the rumored couple. Apparently, they've also been attending some high-profile events, like Drake's famous 30th birthday party. "Matte brought Shay with him to Drake's 30th birthday party and they just spent the holidays together," a source reportedly told ET.
Based on Mitchell's Snapchat and a post on Babel's Instagram that shows his location as Tulum, it appears Babel may be vacationing with the PLL star in Tulum, Mexico. He reportedly showed up in her snaps. If it's him, they sure look like they're having fun. As she's shared on Instagram, Mitchell spent her New Year's in Mexico, which is definitely a great way to ring in 2017.
If they have been dating for the past few months, they've done a good job at keeping it under the radar. Whether Babel is dating Mitchell or not, let's get to know him a bit better.
He's Also From Toronto
As reported by ET and as listed on IMDb, Babel is from Toronto, Canada just like Mitchell, so that is one thing they have in common.
He's A Reporter
According to his LinkedIn, Babel is a reporter. In addition to several other reporting jobs, currently, the 36-year-old is working as a LA correspondent for Entertainment Tonight Canada. He also contributes to Entertainment Tonight.
He Knows Drake
No one just gets invited to Drake's birthday party, so if Babel and Mitchell really went together, then he must be great friends with the rapper. Plus, this photo seems to be proof that they know each other in some sense.
He Runs A Music Management Group
In addition to reporting, Babel also works in music management. On his LinkedIn page, he is listed as the CEO of Ransom Music Group.
He's Acted Before
Like Drake, Babel appeared on Degrassi: The Next Generation. He played the "Next Teen Star Host" on two episodes. As you can see in the above video, he loved every minute of it.
It sure seems like Babel is talented and passionate about his career. Seeing as he and Mitchell are part of the same industry, that's just another thing they have in common.