You'll Want To Root For Miss USA 2016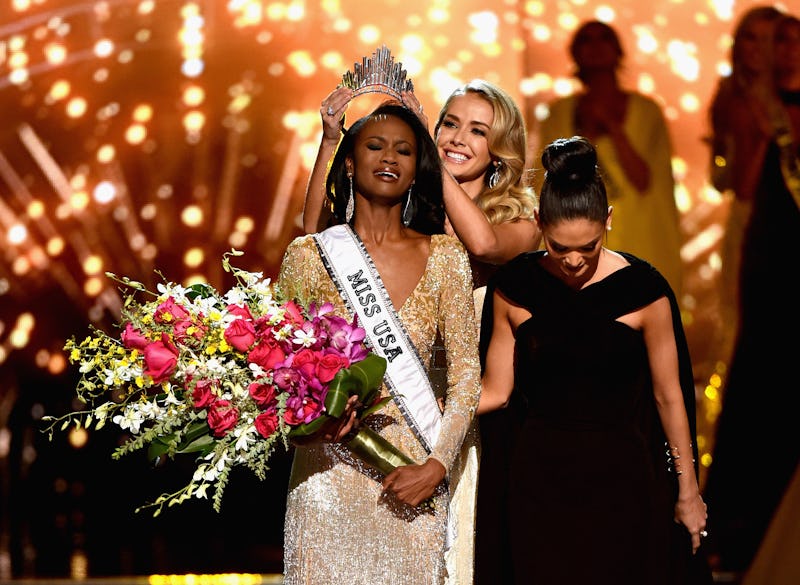 Ethan Miller/Getty Images Entertainment/Getty Images
This year is already off to a rough start, America. But at least we've got the Miss Universe pageant to watch on Sunday, Jan. 29 at 7/6c on Fox. The always-entertaining competition is sure to unite our country as we cheer on the reigning Miss USA 2016, Deshauna Barber, as she goes head-to-head with 85 other contestants vying for the crown to become the most "confidently beautiful" woman in the world, as the pageant's motto goes. So who is Miss USA 2016, and why does she demand your attention whether or not she takes home the Miss Universe title?
Well, not only did Barber accomplish the amazing feat of beating out 51 lovely ladies from around the country for the title of Miss USA 2016, but she's also making history and breaking down barriers in the process. It has seriously been a while since I've heard about a Miss USA title holder as inspirational as Barber.
So of course, I'm hoping that Barber wows the judges and is able to take home the Miss Universe crown this year, too. But really, I'm just glad that her victory in the Miss USA competition has enabled us to get to know Barber and give her a platform to raise awareness about many important issues.