This 'Pretty Little Mamas' Star Says Her Nanny Is The Key To Her Busy Life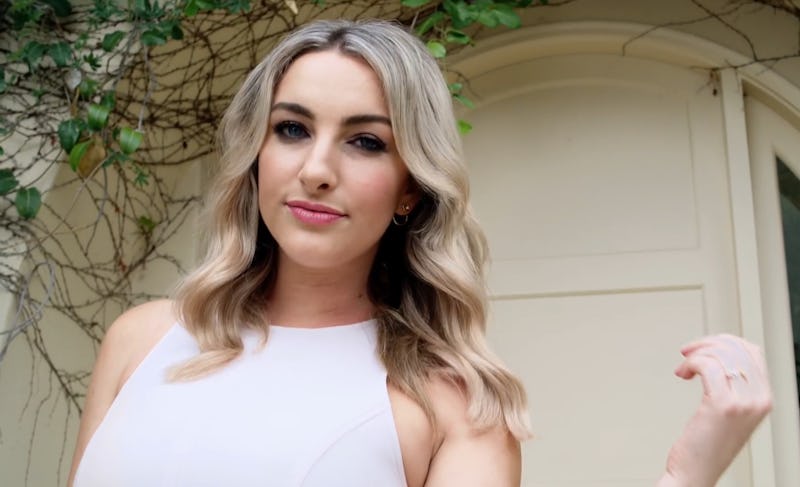 MTV
MTV pretty much invented the idea of young parents allowing their lives to be documented by television cameras, and following the long and storied successes of 16 & Pregnant and Teen Mom, the network is debuting a new twist on the genre. With Pretty Little Mamas, viewers get a look inside the lives at rich, beautiful women in their early twenties, who are enjoying all the stresses of motherhood, but with a bit of a more glamorous filter over the whole situation. There definitely seems to be a ringleader among the women, so who is Nicole on Pretty Little Mamas?
According to her official MTV bio, Nicole is a 24-year-old who's busy mothering her daughter Noelle while she goes to graduate school — but she's not struggling too much. The bio says things are "easy for her because she still lives with her rich parents and has a full-time nanny." She also apparently has a "terrible track record with boys, but hopefully her new boyfriend, Michael, is the exception," the bio continues. "He's leaving a bad taste in everyone else's mouth but she insists she has found the one." I smell drama.
A nanny and a wealthy set of parents certainly protect Nicole from some of the worst headaches young, single mothers can face, so these girls aren't struggling in the same ways you might've seen on episodes of 16 & Pregnant. But part of Pretty Little Mamas' message could prove to be that despite the privileges these women might have, they still endure some of the same worries that every mom has. Nicole's Twitter account shows her agonizing over letting her little girl go to kindergarten for the first time, and joking about being woken up at the crack of dawn by her wide-awake child — surely any parent can relate.
Her daughter, Noelle, is kind of the most adorable thing on the planet. Nicole's Instagram feed is an endless slew of photos of the two of them, and they definitely look like best friends who do everything together. And of course, there's more to the new reality star than being a mom. A look at what appears to be Nicole's LinkedIn page reveals she attends grad school at the University of Southern California for communications management, and previously earned a Bachelor's degree in communications from the University of California, San Diego.
The only two job experience entries on the page list her as having been a stylist for Project Ethos from 2013 to 2015, and a stylist and fashion show producer for a company called Vixen Productions from 2014 to 2015. She also appeared to contribute to the blogging website The Odyssey for a stint back in 2016. Since then, she's either neglected to update her LinkedIn resume, or she's just been busy pulling double duty as a mom and student — either of which is totally understandable.
And in her free time, Nicole has a pretty snapshot-worthy life. She can often be found celebrating her brand new Mercedes-Benz, taking a sailboat for a spin, and throwing back some rosé, just to name a few activities featured on her IG.
If we're being honest, Pretty Little Mamas isn't going to paint a portrait of reality for many people. For countless young mothers, juggling education, childcare, and money is at the top of a lengthy list of concerns that some of these girls definitely don't seem to worry about all that much.
But sometimes good TV is good purely because it takes your mind off things weighing on you in real life, and that could bring eyeballs to a show like Pretty Little Mamas. And, it doesn't mean that there aren't other very real issues that these mothers will end up facing throughout the show. There's no doubt Nicole and her friends are ready to serve up entertainment, and as they do so, perhaps they'll show people that despite their polished exteriors, they're just as human as everyone else.