The Reason Stacey & Kevin Won't Dance Together On The 'Strictly' Tour Is Fair, TBH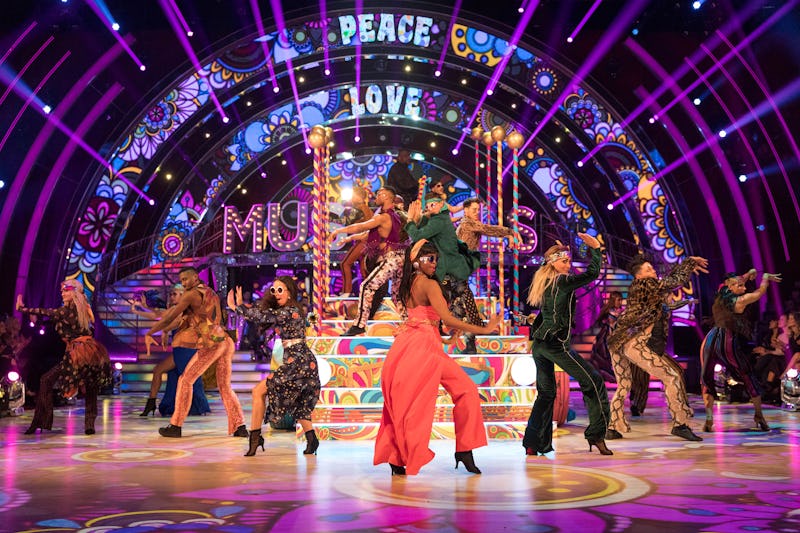 BBC / Guy Levy
I feel confident in saying Strictly Come Dancing 2018 has been one of my favourite series so far. Call me a grandma, I have loved settling down every Saturday night to watch Joe Sugg sashay across the floor and Stacey Dooley move me to tears. The talent on the show has been great and it is a real statement to the brilliance of the dancers when the lowest mark in the quarter final was 35 seeing Charles Venn out of the competition. If you can't contemplate the show ending just yet here is who is on the Strictly Come Dancing Tour in 2019. Because while we will have yet to say goodbye to this series on our screens every weekend I can't think of a better Christmas present than to see Strictly Come Dancing live. I can almost feel Bruno Tonioli's fabulous presence just thinking about it.
Although Strictly 2018 is still very much in full swing and the remaining celebrities and professionals are gearing up for the semi- final on Dec. 8, the organisers of the Strictly Come Dancing tour 2019 are already getting fans excited as they have announced which of this year's stars and professionals will be taking their dance shoes on the road. Resident Doctor and all round absolute sweetheart, Dr Ranj Singh will be returning with dance partner and sass queen, Janette Manrara. Semi-finalist and the favourite of mums across the nation, Joe Sugg, will also be hitting the road with Dianne Buswell. I am hoping he has packed his technicolor dream coat. To my delight, American Smooth sensation and all round absolute doll, Stacey Dooley will also be part of the Strictly Come Dancing Tour in 2019. However, her partner in crime Kevin Clifton will not be joining her as the Telegraph reports he will be joining Stacee Jax on the Rock of Ages tour.
Dooley doesn't seem fazed at all. She will be dancing with Aljaž Skorjanec and said on the Strictly Tour website, "I'm loving this experience so much. I know people always say that, but it's so true. To be able to go on tour and perform for the fans all over the UK is such an honour. I'm so excited. I will miss Kev, but I am looking forward to putting Aljaž through his paces." You go girl.
The rest of the celebrity line-up will be announced over the coming weeks. But Strictly Come Dancing wouldn't quite be the same without its undoubtedly fabulous, slightly eccentric judging panel. If you get tickets to one of the live shows the website has also revealed that you will be joined by all four judges. It will be head judge Shirely Ballas' first time on the road with the show and she sounds just as excited as I am. She said, "I've heard so much about the amazing audiences at the arena shows and can't wait to get the show on the road in January."
The tour will be in the firmest of hands as 2016 champion Ore Oduba returns as presenter. There will be no lindy-hopathon style funny business under his watch. Speaking about coming back to host the tour for the second year in a row Oduba said, "as many people know, Strictly means a lot to me so to be back with the gang… well, lets just say it didn't take long for me to say 'yes.' I had the best time hosting the 2018 tour, the Strictly fans were as loud and excitable as ever."
Starting on Jan. 18 in Birmingham and ending on Feb. 10 in London the Strictly Tour promises all the glitz and glamour that it brings on a Saturday night. Tickets are still available on Ticketmaster. Watching the celebrities dance live again might just be the January pick-me-up I need. And if you are needing a little more convincing the toughest, most fabulous judge of them all, Craig Revel Horwood has promised, "2019 is going to be our best Strictly tour yet. There'll be glitz, there'll be glamour and of course the Glitterball winner at every show." Say no more Craig, I am buying my ticket now.