Selena's "Fetish" Video Director Knows How To Start A Conversation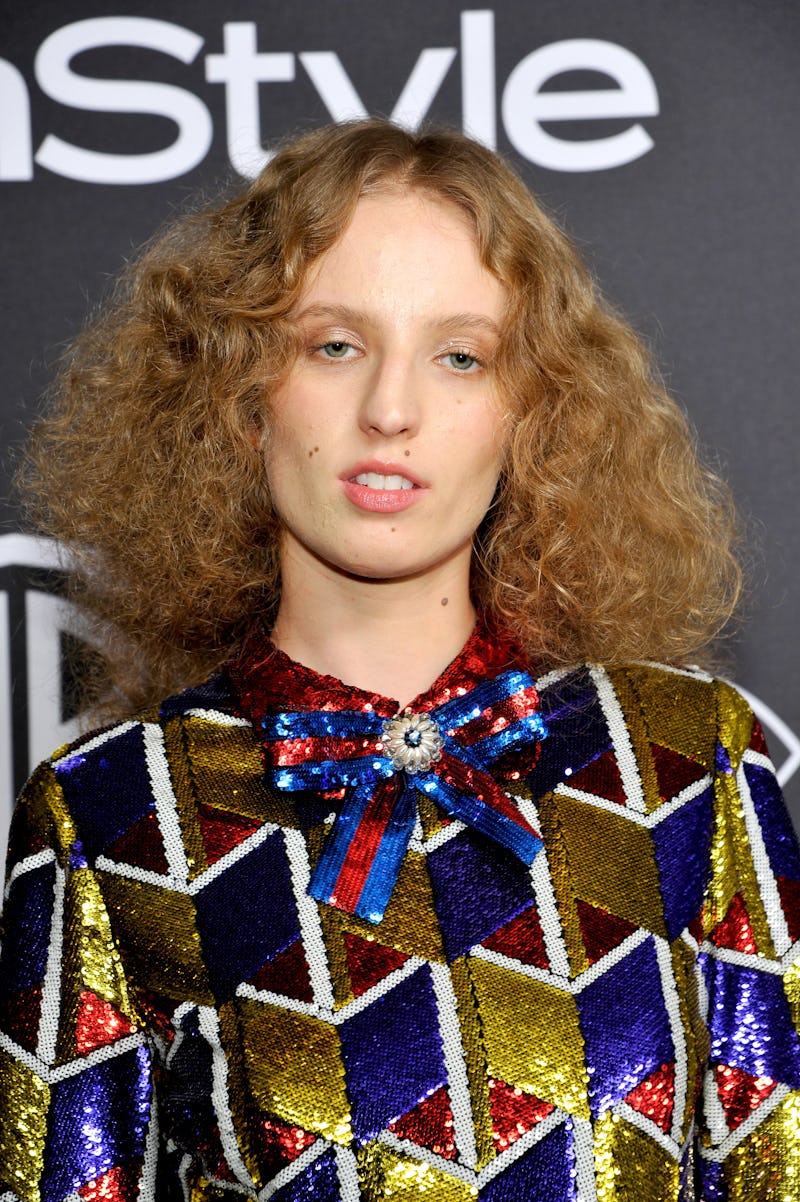 John Sciulli/Getty Images Entertainment/Getty Images
Disney stars can't spread their wings on their own. For her latest, eye-catching project, Selena Gomez teamed up with Petra Collins, who served as the director for the music video for "Fetish." But before dissecting the video, let's take a closer look at the woman behind the camera. Collins is a 24-year-old Canadian who refers to herself as "an artist/curator living and working in New York" on her professional website, and her photographs have sparked controversy and discussions about femininity, body image, and the female gaze.
In 2013, Collins wrote an essay for Oyster magazine after she claimed Instagram deleted her account when she posted a photo of herself wearing a swimsuit that showed her public hair. Although Collins meant for the photo to be a comment on how "unaltered women are seen as unacceptable" and spur discussion about the issue, the photographer also said that she never expected to have her body regulated on social media:
"Through this removal, I really felt how strong of a distrust and hate we have towards female bodies. The deletion of my account felt like a physical act, like the public coming at me with a razor, sticking their finger down my throat, forcing me to cover up, forcing me to succumb to society's image of beauty."
Collins' whimsical, colorful photographs have been shown everywhere from the Museum of Modern Art in New York City to Art Basel in Miami. The New Yorker describes Collins' aesthetic as "moody, inward moments that emphasize [her subject's] interiority and hint at a larger narrative."
Never one to shy away from provoking her audience, the artist's first exhibit, "Discharge", deconstructed the "clean vision of teenage girlhood," as she described it to The Cut. In a 2014 interview with the website, Collins said she purposely shoots subjects that are deemed taboo:
"I try to create images of things that aren't necessarily spoken about, or what we would want to see — not the clean version of teenage girlhood that we usually receive. We're taught that women have to live these weird double lives, like once you get your period and once you start growing hair, you have to immediately hide it. I try to bring in taboo topics of puberty, because I want people to have to deal with it and look at it."
Back in June, Gomez posted a photo on Instagram of herself with Collins along with a cryptic caption alluding to the "Fetish" music video. "What's to come is never what they expect @petrafcollins 💕 thank you for inspiring me to be me."
Collins' vision for "Fetish" is certainly an unexpected and discussion-worthy turn for the singer. The three-minute video captures Collins' signature aesthetic. Paper reports that although Collins is best known for her eye-catching photography, she gave Gomez's newest video a "vintage-feeling" with "a few nods to young adult ennui and angst." One moment, Gomez is sporting a youthful yellow polka dot dress with knee-high white socks; in another, she's throwing a grocery bag against a wall and writhing on the kitchen floor. In other scenes, she's clamping her tongue between a pair of eyelash curlers, rubbing her teeth into a tube of lipstick, and biting a bar of soap while doing the dishes.
Based on Collins' past work centering on deconstructing stereotypes about women and revealing aspects of womanhood that aren't often discussed, exploring fetishism through a woman's gaze as she performs traditional women's tasks such as keeping a home, doing dishes, throwing a candlelit dinner in a raining dining room, and putting away groceries while provocatively dancing in a conservative ensemble seems right up the artist's alley.
Collins is no wallflower. Through her vivid imagery, her voice brazenly challenges societal norms. With Gomez's hit now serving as a catalyst for her work to reach an even larger audience, Collins is on her way to being bigger than ever.