Paul Manafort's Ex-Business Associate Is Also Facing Charges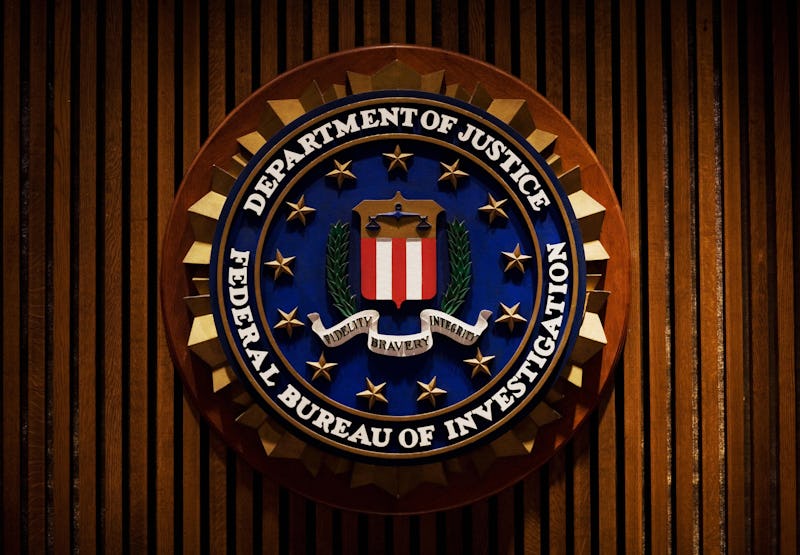 MANDEL NGAN/AFP/Getty Images
The special counsel investigation into potential ties between Donald Trump's presidential campaign and Russian interference in the 2016 election resulted in Paul Manafort and his former business associate being asked to surrender to the authorities Monday morning. But who is Rick Gates, the second man under investigation? The men were charged on 12 counts, including conspiracy against the United States and conspiracy to launder money, and the indictments boost the investigation's seriousness to a new level.
Manafort, the former Trump campaign chairman, turned himself in Monday morning after remaining under investigation for months to determine if he broke any laws related to disclosing foreign lobbying, money laundering, or federal taxes. Special Counsel Robert Mueller zeroed in on Manafort because of his role in the Trump campaign as the election shifted from the primaries to a tough general election, as well as his work advising pro-Russian Ukrainian President Viktor Yanukovych.
This summer it was discovered Manafort attended a meeting with Donald Trump Jr., Jared Kushner, and Russian lobbyists in Trump Tower during the 2016 campaign. Trump Jr.'s emails revealed that he had been offered dirt on their opponent, Hillary Clinton, and the fact that Manafort took notes on his phone during the meeting suggested it wasn't as insignificant as the attendees implied.
Additionally, The New York Times reported that shell companies connected to Manafort owed pro-Russia interests $17 million before joining the Trump campaign. A Russian billionaire close to Russian President Vladimir Putin claimed in legal complaints he gave Manafort millions to invest in a Ukrainian TV company that Manafort didn't return when the project was cancelled.
The Ukraine aspect is where Gates, 45, first fits into all of this. The men first met years ago when Gates interned at the consulting firm Black, Manafort, Stone & Kelly. He started working closely with Manafort again in 2006, around the time the former campaign chairman began receiving money from pro-Russian politicians and businessmen. Gates eventually became an investment partner who's name appeared on documents related to the money Manafort owed the Russian billionaire.
"As investigators examine Mr. Manafort's financial and political dealings at home and abroad, they are likely to run into Mr. Gates wherever they look," The New York Times' Nicholas Confessore and Barry Meier explained in June. Gates' indictment suggests the laundering charges are related to international payments the duo received through shell companies set up in Cyprus.
However, while Manafort was known to be under investigation, Gates told The New York Times this summer that he had not been contacted by federal investigators and that "everything was done legally and with the approval of our lawyers."
The ties between Gates and Manafort run deep, and the protégé joined Manafort as a deputy on the Trump campaign. He managed day-to-day operations and traveled with Trump frequently, according to the Times, and even after Manafort resigned from the 2016 campaign, Gates stuck around. After President Trump took office, Gates helped raise millions for America First Policies, but was ousted from the pro-Trump nonprofit as the FBI investigation ramped up and his ties to Manafort and pro-Russian forces became more public.
Both Manafort and Gates surrendered to federal authorities Monday morning. Gates is specifically accused of transferring more than $3 million from offshore accounts. Manafort allegedly laundered more than $18 million, and both men are accused of making false statements.
"As part of the scheme, Manafort and Gates repeatedly provided false information to financial bookkeepers, tax accountants and legal counsel, among others," the indictment says.
Neither has made a statement on the indictment, but both have previously denied any wrongdoing. Trump has also repeatedly denied any collusion with Russia.