Rihanna Making Out With A Mystery Man Is Making Fans Happy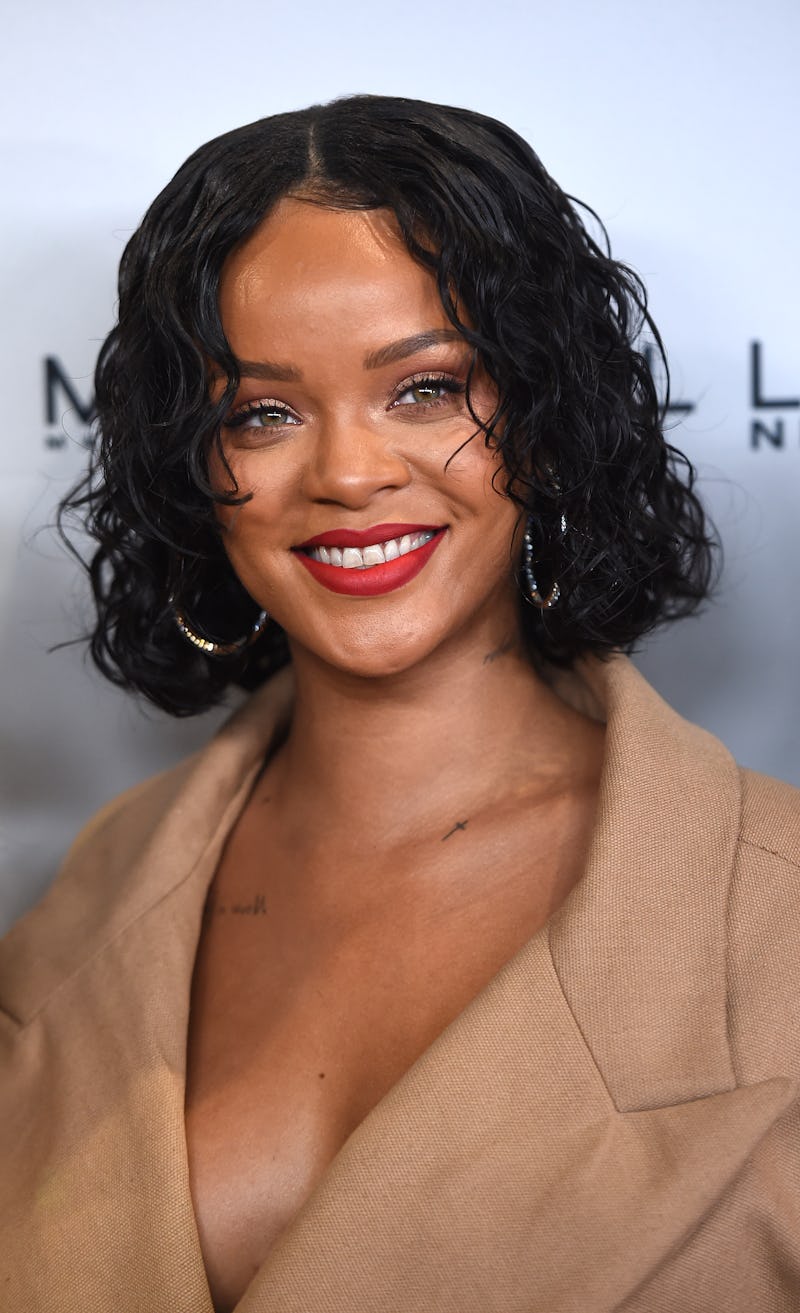 Jamie McCarthy/Getty Images Entertainment/Getty Images
RiRi, you get it, girl. On Tuesday, the Daily Mail published photos of Rihanna making out with a mystery man in Spain. The two were seen in a swimming pool and it appears that they couldn't keep their hands off one another. According to TMZ, Rihanna is reportedly vacationing and staying in a private "posh villa."
At this time, it's unclear who the singer is kissing (Bustle has reached out to Rihanna's rep for comment), but fans are loving it. If you take a look at the images, the 29-year-old definitely seems to be enjoying herself — as she should — and Twitter can't get enough. Fans don't even need to know the identity of the man she is smooching, because the fact that Rihanna looks happy is all that matters.
As one person tweeted, "I am so happy to see Rihanna with this sexy man, making out, sipping champagne, enjoying life like yes b*tch you deserve everything good." This tweet really says it all. Who doesn't want to be on vacation with someone hot, making out, drinking champs, and enjoying life in a luxurious way? Yeah, the "Work" artist is living the dream.
There are others who are overjoyed for the ANTI musician, but also recognize that her privacy was invaded with these photos. These fans respect Rihanna's privacy will not be sharing any images, though that isn't stopping them from expressing their excitement for her.
The fact that people are so passionate about her making out with someone makes all of this even better. The responses are truly entertaining.
Again, This Tweet Is The Best
A Chance The Rapper Photo Is Necessary
Get That Lovin', Rihanna
The Happiness Is So Real
It's An Inspiration
Who knew that Rihanna making out with someone would make the world smile. It's definitely something to be thankful for.