Ruth Wilson Is So Over People Saying She's Dating Her Co-Stars & It's Totally Fair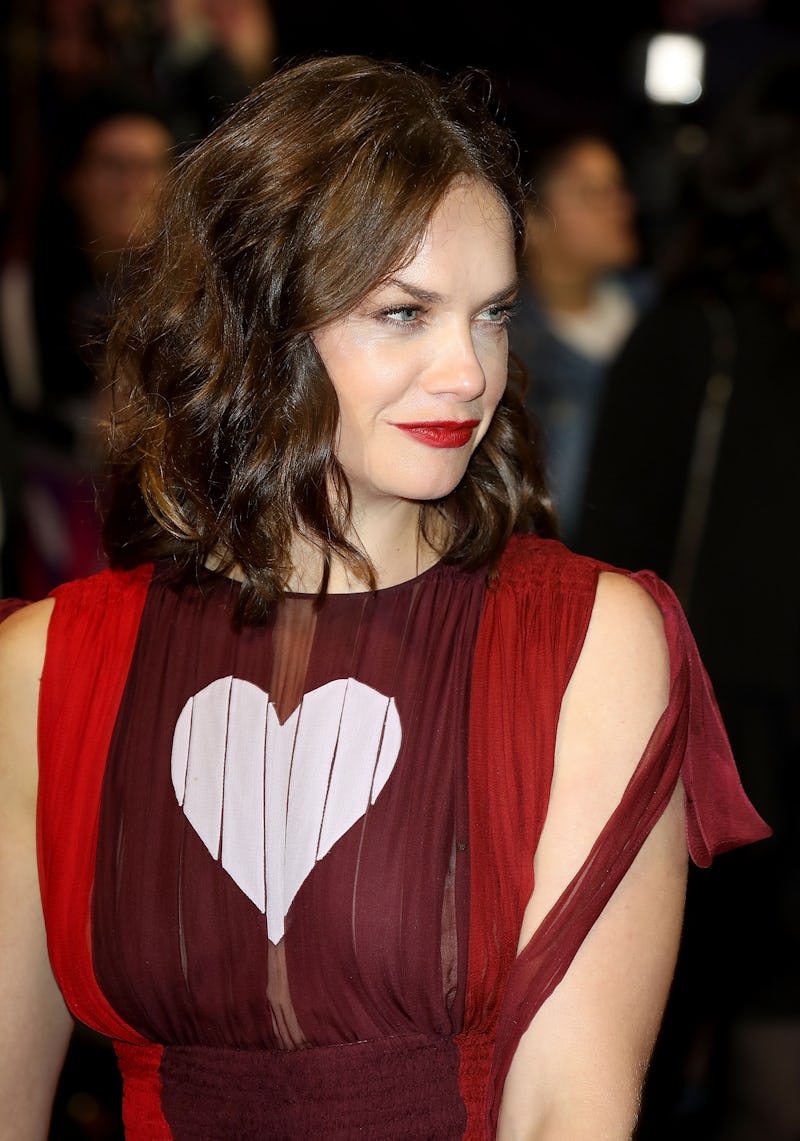 Tim P. Whitby/Getty Images Entertainment/Getty Images
Most of us might have one or two surprising things tucked away in our family history, but actress Ruth Wilson's grandparents really took things to another level — so much so that the BBC's about to air a three part drama, Mrs Wilson, about it. The story centres around her grandmother Alison Wilson's realisation that her recently deceased husband has been a super spy the whole time with other secret families and shadows coming out of the woodwork to collect. Ruth Wilson's own dating life seems far less dramatic, with the Luther understandably keeping things as private as possible.
You'll be glad to hear that her life's much simpler than her gran's, as Ruth Wilson isn't currently married to an MI6 operative. In fact, Mrs Wilson actress is blissfully single at the moment. Bustle reached out to Wilson's representative for comment. However, it's been claimed in the past that she had dalliances with co-stars — something that understandably really irks her.
Wilson's starred in many movies and roles alongside celebs you definitely know, including Jake Gyllenhaal in a play called Constellations, Jude Law in Anna Christie, Johnny Depp in The Lone Ranger, and The Affair's Joshua Jackson. I mention those four because apparently, she's rumoured to have dated all of them. But being the badass that she is, Wilson has since shut that speculation down. During an interview with The Guardian back in 2015, a journalist hinted that she'd been linked romantically to Gyllenhaal and she was not having it.
"Are you asking if I'm dating Jake Gyllenhaal?" she asked point blank. "No. I'm not dating Jake Gyllenhaal." She continued, "Every man in any show I do, I get aligned with having a relationship with. It's just people bored and trying to create a story. So if that's what you are asking, just ask it. But no is the answer."
Get 'em, Wilson. Although she and Jude Law were pictured out and about on the town over a couple of years, she also put an end to speculation in another The Guardian interview in 2012. She said shortly, "It's not true, but I don't want to say anything about it."
She also didn't hold back when she was a guest star on Late Night with James Corden, when the host brought up her rumoured romantic past.
She scoffed and muttered that she was "always put next to my co-stars" and scathingly said the words "romantically involved," before launching into a story that had me cracking up — even if I'm not keen one bit on the person it was about.
"I was doing The Lone Ranger," she explained, "and then suddenly these rumours came out that I was dating [Johnny Depp]. I hadn't spoken a word to the man the whole show. I had one scene with him and it was a stand in, and he was just throwing lumps of coal at my forehead." She continued, "I didn't get to speak to the man at all! But I was 'romantically involved'."
In fact, James Corden pointed out that the rumours had actually made front page of an unnamed magazine. Wilson said, "I printed it and thought, I'm gonna keep this and put it in my bathroom and put it on my wall."
Honestly, I stan. I love her even more because she's just so frank about being single and seems pretty happy with where she is in life, following Jennifer Aniston in tearing apart the sexist idea that you can't be content outside of a relationship.
Wilson told The Evening Standard, "Sometimes I think, God, I'd really love some kids, and other times it's like: no way... Life will take its paths and you have to believe things will happen for a reason. I am quite laissez-faire about it, and I am happy as I am at the moment."
And TBH, that's more important.
Mrs Wilson will air tonight on BBC One at 9 p.m..