Why This 'Westside' Star Will Be 'Glee' Fans' New Fave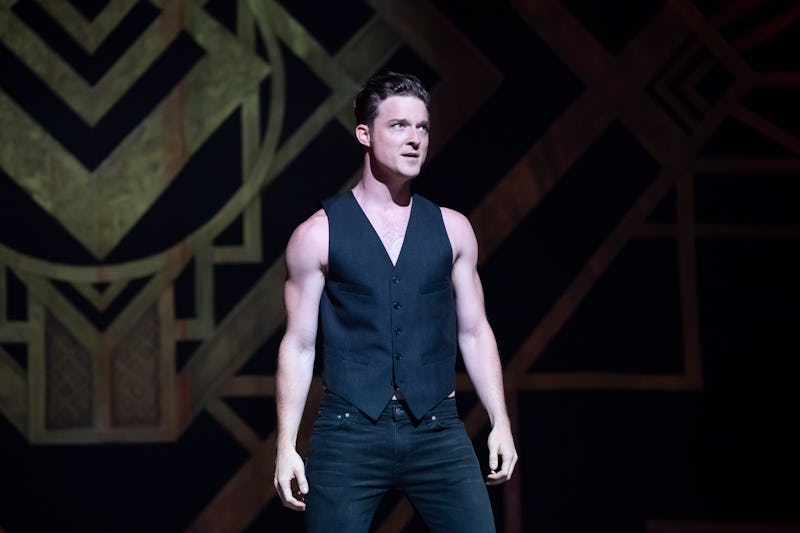 Greg Gayne/Netflix
Are you ready for Glee meets The Hills meets The Real World only "a lot edgier and extremely raw," as Netflix's director of unscripted originals and acquisitions Jenn Levy told Variety? The series in question is Westside, co-created by (and starring) Sean Patrick Murray. According to a Netflix press release, it's an unscripted series following the lives of nine musicians from L.A. as they struggle to make it in the industry. It's part reality TV, but also part musical, interspersing its documentary-style footage with original songs and stylized music videos.
"I don't necessarily consider this a reality show," Murray told Variety. "I'm not trying to become an Instagram influencer. We're all musicians, and we allowed cameras to access our lives. Our goal is to share our music and tell our stories. We're all just trying to be the best versions of ourselves."
In a trailer for the show, the 31-year-old Murray is described by cast mate Caitlin Ary as "the annoying older brother that didn't make college friends, so he came back to high school to bother all the younger people with his dumb jokes." So you could say that Murray is the Will Schuester of this reality TV version of Glee.
In classic Schue form, Murray is also producing the show with his fellow Westside stars. "I came up with the concept to create a live show at a nightclub, and during that process we learn about these people's lives and the stories that unfold," he explained in the trailer. According to Variety, the live show is called "Naked," and it takes place at 1 Oak in L.A.
Here's what else you need to know about this Netflix reality star.
He's No Stranger To Producing
According to IMDn, before he was a Westside producer, Murray was a talent producer for the show Scouted. It followed aspiring models in the high-stakes world of New York City fashion. "Putting the right talent together is a talent within itself," Murray said of his skill, according to Variety.
There's Drama In Store For Him On The Show
In the trailer, Murray says that his friendship with cast mate James Byous was the "most challenging" for him, so expect to see that play out during the Netflix series.
He'll Get Married On-Screen
In October, Murray posted the above scene from the series which depicts him and his fiancé on their wedding day. "This past year has been a lot about 'me' and I never want to lose focus on 'us' and the incredibly loving, patient and superhero husband that is Andy Aaron Hotchkiss," Murray wrote alongside the picture. "We may be almost 10 years in, but this first year of marriage was one of the best. Here's to forever."
He's A Go-Getter
"The only time anything has ever happened for me is when I've done something myself," he said in an Instagram video. "I was so tired of being told that I wasn't talented enough. I was tired of getting rejected. It's my turn. This is my last shot."
Yes, He Will Be Singing
It's not all producing for Murray. Check him out in the above ensemble number, "We Are The Ones," and catch him in the full Westside series when it drops on Netflix Nov. 9.