Who Is Singing At The Inauguration?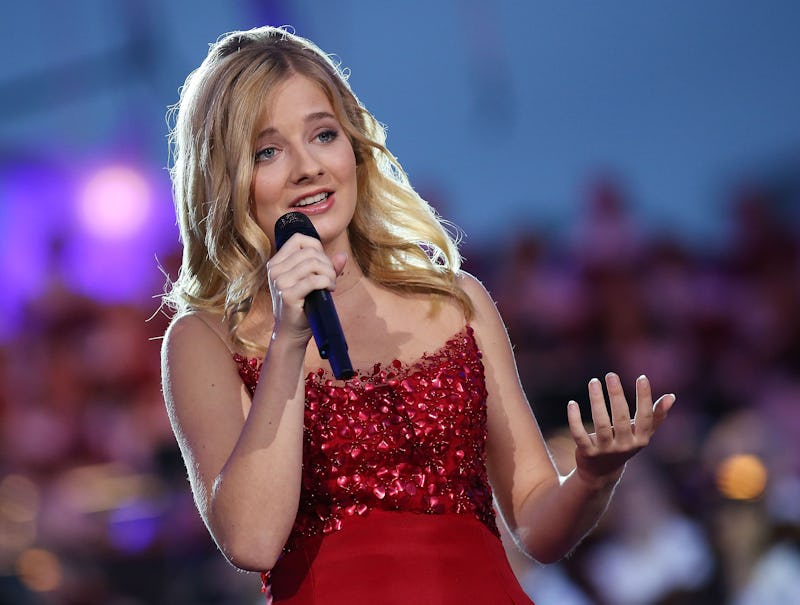 Paul Morigi/Getty Images Entertainment/Getty Images
To many Americans, performing at a presidential inauguration is more than just a show. It's a political statement, a proclamation of beliefs and who you're willing to put your name behind. That's why the subject of who will be performing at the presidential inauguration on Jan. 20 has been a sometimes controversial one.
So far the list for Trump is, frankly, pretty darn thin, especially compared to his predecessor. For Obama's 2009 inauguration, the Queen Bey herself proudly performed for the new leader, with other standouts like Aretha Franklin and Yo-Yo Ma. But for Trump, gaining the same kind of support has been a struggle.
It's not exactly surprising. Many noticed that during the Republican National Convention in Cleveland this past July, not only did many GOP leaders refuse to show up — like Sen. John McCain, former Republican presidential nominee Mitt Romney, the Bush family — but there were few signs of any big names even outside of politics: The best show-stopper may have been Scott Baio.
For the inauguration, child opera singer Jackie Evancho, was at first and for a while, the only performer who agreed to show, saying on TODAY:
I am so excited. It's going to be awesome. I felt really honored to be able to sing for the office. It's a great honor for me.
The Mormon Tabernacle choir is also slated to perform, but even some of its former members have criticized the decision. "I expect the church to stand on their moral high ground," former member John Bonner told Salt Lake City CBS affiliate KUTV.
But the president of the organization is standing by the decision and released a public statement on it
The Mormon Tabernacle Choir has a great tradition of performing at the inaugurals of U.S. presidents. Singing the music of America is one of the things we do best. We are honored to be able to serve our country by providing music for the inauguration of our next president.
More controversy's been popping up over the Rockettes dance company debacle: many of the performers were so heartbroken when they found out they had been promised to perform for the president-elect that they reportedly cried through their show, according to Marie Claire. One Rockette, who spoke to the publication under a pseudonym, said she will refuse to perform. "If I had to lose my job over this, I would. It's too important. And I think the rest of the performing arts community would happily stand behind me."
Trump, unsurprisingly, has claimed he doesn't want the big stars, anyways, even though there have been few politicians as obsessed with celebrity as he has been.
But, the thing is, people follow people... Here's a list of all of the celebrities that have thrown him shade including names like John Legend and all of the marching bands in Washington D.C.