Tanya Sam From 'RHOA' Is So Much More Than Her Hibachi Grill — Although It Is Really Cool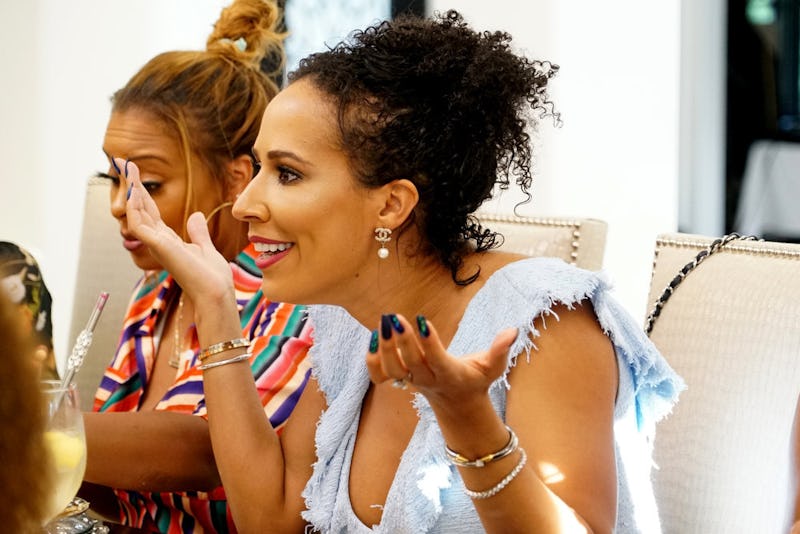 Annette Brown/Bravo
The Real Housewives franchise has grown to be a pop culture phenomenon with a major impact on many businesses. But what about the people who aren't trying to sell products? They are few and far between, but Tanya Sam breaks the mold. So, who is Tanya Sam?
She joined Real Housewives of Atlanta as a "Friend of the Housewives" a few episodes into Season 11. With so many big personalities and part-time status, the viewers haven't had enough time to get to know Tanya. Not only that, but it's just impossible to see every part of anyone's personality on reality TV show. And with Tanya, there is just so much to share.
She is really bringing a lot to the table, minus the drama. Sure, she can stand up for herself when she needs to. Those tiffs with NeNe Leakes in Destin, Florida and in Tokyo, Japan come to mind, of course. However, Tanya isn't just starting drama for the sake of a storyline. That's just not her style. Tanya is one of those people who thinks that everyone can "win" at life. She is all about lifting others up and helping everyone achieve their goals. Unfortunately, this mentality doesn't get highlighted often on Real Housewives shows.
There is so much to Tanya Sam. These are just some of the things that the fandom needs to know about the newest Real Housewives of Atlanta cast member.