What To Know About The Newest 'RHOBH' Star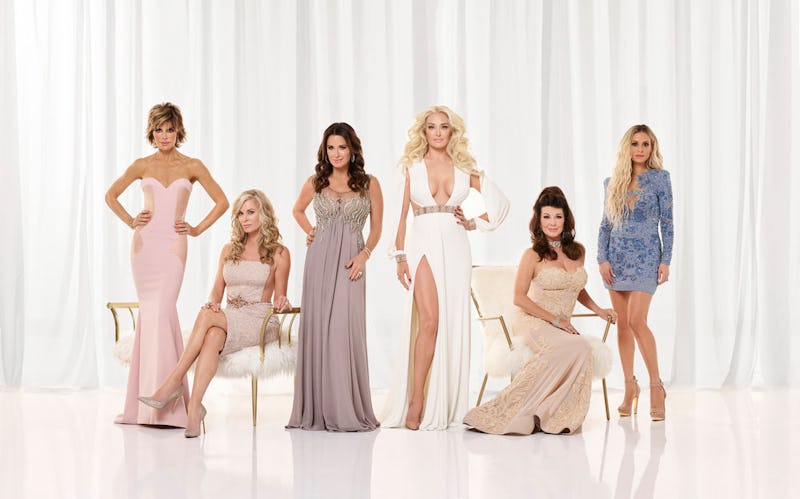 Richie Knapp/Bravo
After the recent news that beloved Real Housewives of Beverly Hills' star Eileen Davidson is leaving the cast, it's only natural to wonder whether the show will fill her spot. Well, you're in luck, because it appears that Teddi Jo Mellencamp is joining Real Housewives of Beverly Hills in Season 8, according to E! News. (Bravo declined to comment when Bustle reached out.) If that last name sounds familiar, it's because she's the daughter of '80s rock legend John Cougar Mellencamp, but she's not riding her father's coattails at all.
The one catch here is that while she'll reportedly be a part of the season, it's tough to gauge how prominently she'll be featured on the actual show. For die-hard Real Housewives fans, you'll know that each franchise has their core housewives, and then there often are secondary housewives who are featured but not considered the main cast, like RHOBH Season 7's Eden Sassoon or RHONY's Jill Zarin, who's popped up in a recurring fashion in this latest season. According to E! News, Bravo didn't divulge the specific nature of Mellencamp's involvement in the show, but she is pictured in a group photo (the same photo fans used to deduce Davidson was no longer in the cast) from a recent trip to Las Vegas.
With no further statements or details, fans have to use social media to get a better idea of who Mellencamp is. Let it be known: Mellencamp appears to be quite the positive force. Through her Instagram, she states that she is an "accountability coach and and fitmom." You can totally see that she's a fitness and health buff, regularly posting gym selfies by herself, with friends, or with her husband. She's also candid about her own weight loss journey, posting before-and-after photo sets to show her progress.
Mellencamp also appears to be majorly into horse-riding and dressage. When she's not at the gym or hanging out with her family, she regularly posts photos on her own horse and from various competitions. In one super sweet photo, you can see Mellencamp and her daughter posing for a photo with her dad John himself.
It's very clear from Mellencamp's social media that she favors positivity, happiness, and family above all else. No matter what capacity she appears in on Season 8 of RHOBH, she will most likely help the rest of the housewives get their acts together.