Superior's Motives We Revealed On 'S.H.I.E.L.D.'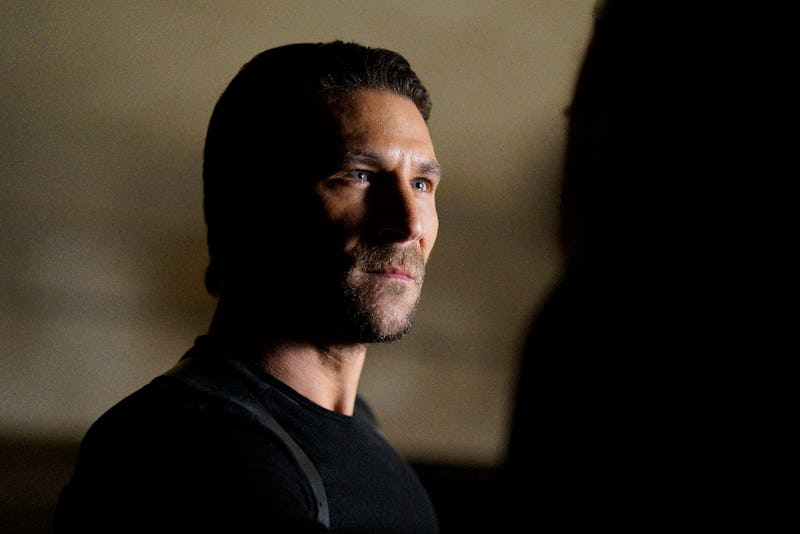 Jennifer Clasen/ABC
This week's episode of Agents of S.H.I.E.L.D. covered a lot of ground in a short amount of time. Mace learned that his super soldier serum is fatal. Coulson discovered the "original" Aida. Senator Nadeer died in an accidental explosion caused by a terrigen crystal — and we finally learned more about The Superior on Agents of S.H.I.E.L.D. in the aftermath. We've seen Anton Ivanov and his Watchdogs before, and the late Nadeer mentioned "The Superior" as well; but who is this guy, and why is this guy so obsessed with Phil Coulson?
There are two characters named Superior in Marvel comics, though neither seems to be the inspiration for Ivanov just yet. Citing Coulson's early involvement in alien invasions, namely Thor's crash landing, this guy seems convinced that the former S.H.I.E.L.D. director is responsible for the spread of alien and inhuman activity on Earth. It's not an entirely illogical leap. As part of his job, Coulson has always found himself smack dab in the middle of supernatural activity. To an outsider, that would look suspicious. Throw in the fact that Coulson is presumed dead by most people, including the Avengers, and you've got yourself a conspiracy theory.
This is what makes Ivanov a compelling villain, in my opinion. While I found Senator Nadeer to be a more interesting character, this conspiracy arc ties it back to the original concept of Agents of S.H.I.E.L.D. — Agent Coulson, and the consequences of cheating death. If only Nadeer could have stuck around to be Ivanov's partner in crime.
Unsurprisingly, after supporting Nadeer and her "Human First" movement in the government, it is revealed that the Superior and the Watchdogs aren't fond of robots either — though they will work with Radcliffe and Aida to get to Coulson. For now, the Superior is a realistic villain, which is a nice change on a show that deals with alien genetics, robots, and mad scientist formulas. It's good to remember that the Agents of S.H.I.E.L.D. live in the real word too.