Tyler Perry's GF Is Doing Big Things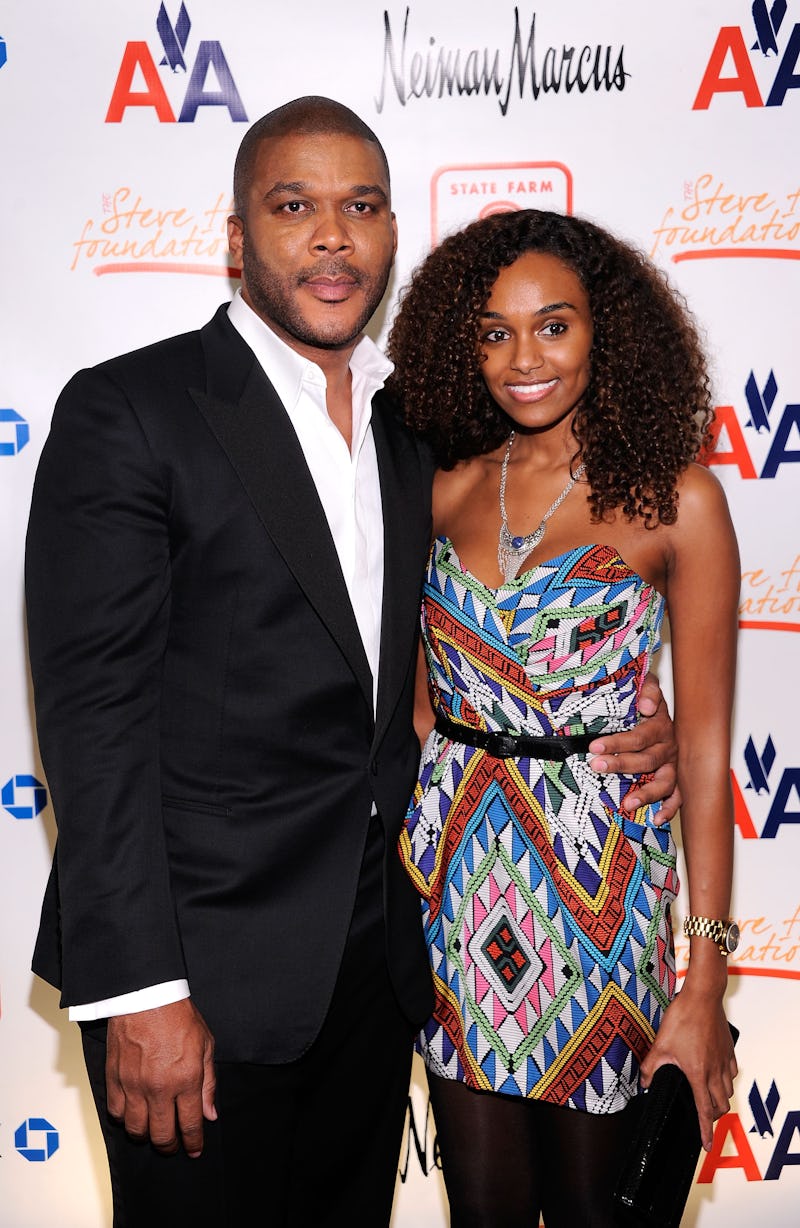 Dimitrios Kambouris/Getty Images Entertainment/Getty Images
After a career that's already spanned more than a decade, Tyler Perry is being recognized not only for what he's done in TV and movies, but also for his hard work to make the world a better place, too. During Wednesday's People's Choice Awards, Perry will receive the Favorite Humanitarian award for the contributions he's made via his foundation that raises money for those in need. And when he accepts this well deserved honor, chances are good that he'll be thanking a pretty important woman in his life. So, who is Tyler Perry's girlfriend? Gelila Bekele is definitely someone you want to know about.
Although it's not clear exactly how long Perry and 30-year-old Bekele have been together, they've definitely been through some milestones together. In 2014, Perry and Bekele welcomed their first child, a son named Aman.
But as for Bekele herself? She's ridiculously impressive, from her career to her own charity work and activism, and Perry is obviously a very lucky guy. Here's everything you need to know about her.
She's A Model
According to her website, Bekele's modeling career began in 2006, when she signed with Ford Models. Now, 11 years later, she's still at it, and often shares her latest shoots on Instagram.
She Wrote A Book
Bekele is from Ethiopia, and in 2016, she released a book called Guzo to share about the way people from her home country live. On the book's website, Bekele writes:
On the pages of Guzo you will view a day in the intimate lives of six tribes – the Hamar, Tigray, Afar, Raya, Harrar, and Lasta Lalibela peoples – from their customs, culture, traditions and religious practices – to their dwellings, agricultural work and the startling landscape upon which they roam. Hopefully through these images you'll also feel the deep and essential beauty of my ancient peoples. Despite the revelatory grace and allure of the images, for the most part, they are unposed moments caught by the camera's lens.
She's An Activist
On social media, Bekele is open about the causes that are important to her, like providing education to girls in countries where that just doesn't happen. She will also be participating in this month's Women's March On Washington, which she's been promoting online, and hopefully, she'll be sharing her experience there on Instagram, too.
And On Top Of All That, She's Absolutely Fascinating
If you're interested in Bekele, watch this interview. It's from 2011, but she discusses her career and her work with Charity Water, and the way she talks about her life and the things that are important to her makes me want to hear even more from her. Her outlook is so positive!
Perry, don't let this one go. And Bekele, if you're reading this, please teach me to be as awesome as you are!