What To Know About The Ukrainian Billionaire Who Donated $150,000 To Trump's Organization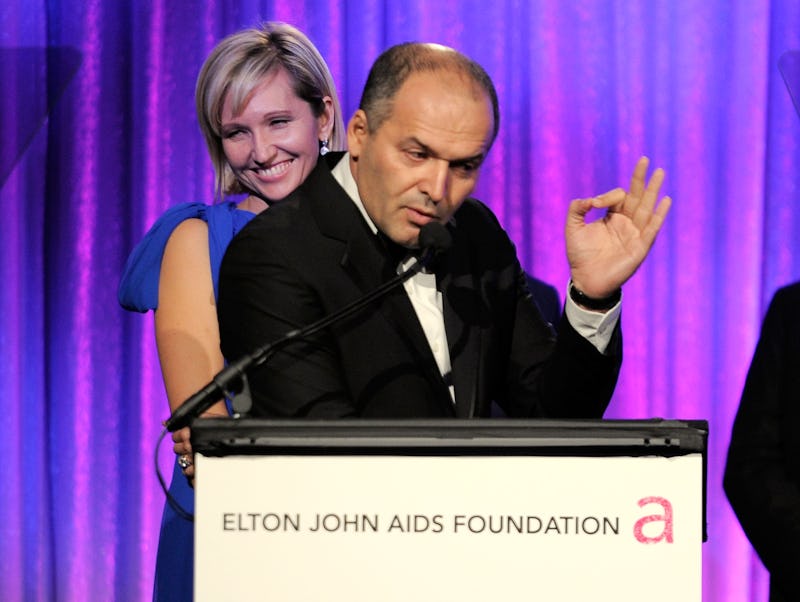 Jemal Countess/Getty Images Entertainment/Getty Images
On Monday, the New York Times reported that special counsel Robert Mueller is investigating a 2015 payment of $150,000 made by a billionaire to the Trump Organization. The Ukrainian billionaire, Victor Pinchuk, works in business and philanthropy and has previously advocated for closer ties between Ukraine and the West.
As the Times reported, Pinchuk made a $150,000 donation to the Donald J. Trump Foundation in September 2015. The donation was made in exchange for a 20 minute video link appearance by Trump at a Kiev-based conference funded by Pinchuk's foundation that month. The Times also noted that the donation was the largest Trump's organization had received that year from anyone besides Trump himself. Moreover, it reported that the donation had been solicited by Trump's personal attorney, Michael Cohen. The paper noted that neither Cohen nor the president has provided comment on the matter. Bustle has also reached out to the White House for comment and has not yet received a response.
Pinchuk's biography on the Victor Pinchuk Foundation's website reveals that he got his footing in the Ukrainian business world by founding a pipe design company based on his own patents. He also subsequently founded an international investment company and served two terms in Ukraine's parliament before retiring from politics in 2006. Pinchuk's biography indicates that he has recently been focusing more on philanthropic endeavors, consolidating his myriad projects under the umbrella of the Victor Pinchuk Foundation in 2006. Pinchuk's foundation has supported a variety of American and European nonprofits, including the Clinton Global Initiative and the Tony Blair Faith Foundation.
According to the Times, the special counsel was made aware of Pinchuk's payment after it subpoenaed the Trump Organization's records regarding transactions with foreign nationals. The paper reported that, according to Marcus S. Owens, a former head of the division at the Internal Revenue Service that oversees tax-exempt organizations, Pinchuk's payment "is curious because it comes during a campaign and is from a foreigner and looks like an effort to buy influence." The Times also noted that Owens characterized Pinchuk's donation as "an unusual amount of money for such a short speech."
In a statement made to the Times, Pinchuk's foundation emphasized that in 2015, the time of the donation, Trump was only one of several potential Republican nominees for the 2016 presidential race and his future as a candidate was unknown. As the foundation described to the paper:
[The donation was] a specific request of Mr. Trump Foundation in September of 2015 when there were multiple candidates for the Republican nomination for president and it was by no means assured that Mr. Trump would be the Republican nominee in 2016.
According to Business Insider, Cohen, Trump's lawyer who reportedly sought the payment from Pinchuk, had his office in New York City raided by the FBI on Monday as part of a separate investigation. According to Vox, FBI agents were seizing records related to Cohen's $130,000 payment to adult film actress Stormy Daniels (otherwise known as Stephanie Clifford) who alleges she had an affair with Trump in 2006. Trump denies that the affair occurred.
As CNBC reported, Mueller's subpoena of the Trump Organization's records about transactions with foreign nationals could serve as a sign that he is looking to investigate interactions the Trump campaign had with foreigners outside of Russia as well. Indeed, an April 2 article in the Wall Street Journal noted that Mueller may be looking quite broadly at potential foreign influence in the United States' capital, citing a recent inquiry Mueller had made about a consulting firm that had worked on projects for the United Arab Emirates.
Time will tell what, if any, implications Pinchuk's $150,000 will have for Mueller's investigation. The special counsel has not commented publicly on the matter.