All About Kourtney Kardashian's Potential New BF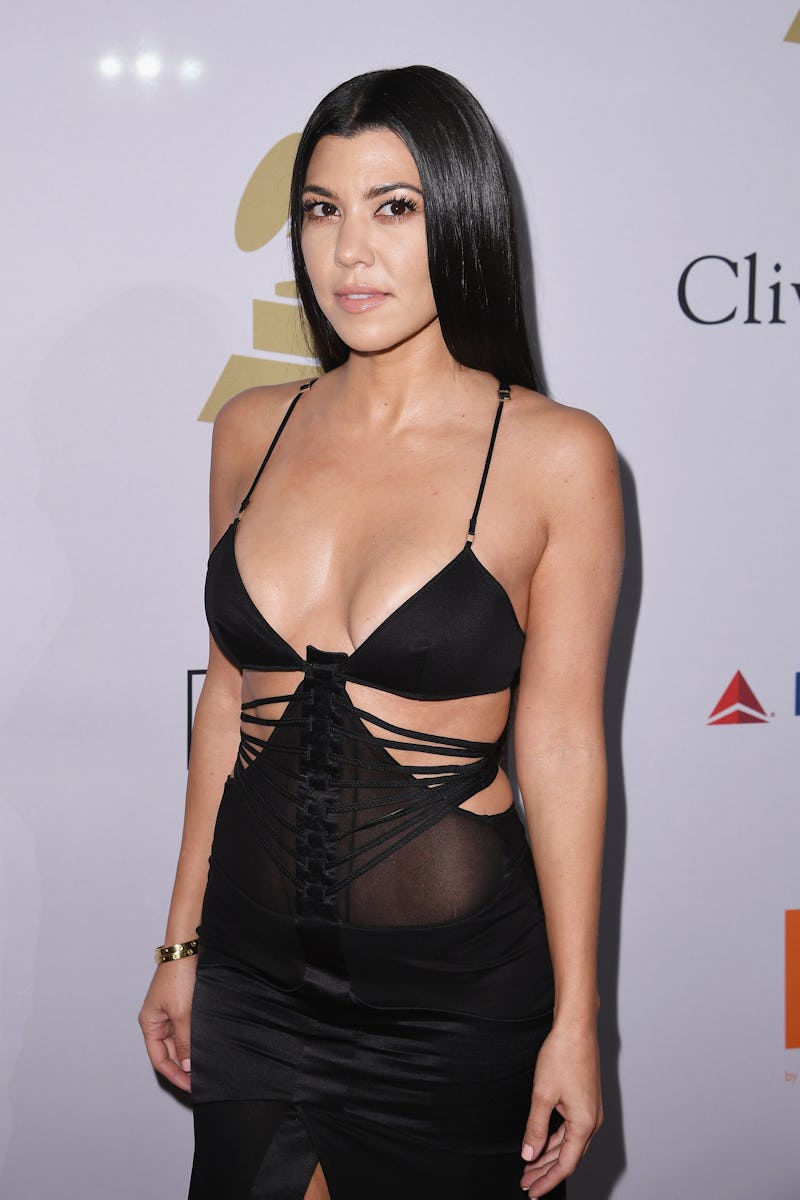 Kevork Djansezian/Getty Images Entertainment/Getty Images
Since their official breakup went public almost two years ago, Kourtney Kardashian and Scott Disick's relationship status has been a little confusing. But now, it seems like Kardashian is definitely moving on, and lately, she's been spending a lot of time with a certain someone. Photos of her with a man named Younes Bendjima are everywhere, especially after their trip to the 2017 Cannes Film Festival, but who is Bendjima? Kardashian's reported boyfriend is young, but he already has a lot going for him. Bustle has reached out to reps for Bendjima and Kardashian for comment, but did not receive a response at the time of publication.
Earlier this month, E! News first reported that Kardashian and Bendjima were seeing each other after meeting in Paris during Fashion Week last October, the same week her sister Kim was robbed at gunpoint. Later, the site added that Kardashian is allegedly trying to keep their relationship private in whatever way she can, reportedly meeting up at Los Angeles' Hotel Bel Air whenever they're both free. But even though she seems to have been trying to keep their relationship on the down low, photos that have surfaced of the two of them together make it hard to imagine they're not dating.
If they are headed into relationship territory, Bendjima is a very lucky guy. And even though they have an age gap spanning more than 10 years between them — he's 23, while she's 38 — he definitely seems like a catch.
According to what Bendjima told Page Six when he spoke with them this week, it sounds like his priorities are in the same place Kardashian's are: centered on family. He said:
My favorite things to do are spend quality time with people I love, take care of my family, work out every day and always think of how can I be a better than I am already.
He also revealed in the interview that while he did start boxing at the age of 11, he's no longer considering that his career, and calls modeling "mostly a hobby." What's he doing job wise these days? Page Six added that he actually owns two restaurants with his father, one in Algeria and one in France.
And by the looks of his Instagram (which currently has over 97,000 followers) it seems like he has a pretty sweet life. He seems to travel often, staying in super fancy hotels and driving luxury cars. And that's nothing compared to the gorgeous beaches he's frequently posing at. Can he please take me on vacation next time, too?
Basically, his photos are just more proof that he'd fit in with the Kardashians fine, so maybe he's the perfect guy for Kourtney, so it'll be interesting to see where this relationship — if it is one — ends up. Either way, Kardashian seems really happy, and that's awesome to see.