A Look Back At Obama's Inauguration Performers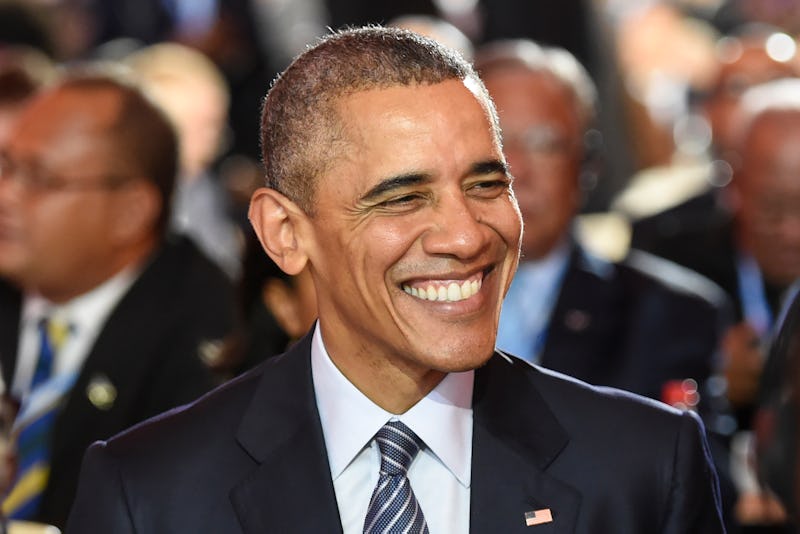 ERIC FEFERBERG/AFP/Getty Images
Welp, it looks like the full list of performers at Donald Trump's inauguration has been released, and with the biggest names being Toby Keith (what?) and 3 Doors Down (what?). It already seems like the glory days of America (or at least the less-enshrouded-in-fear days of America) are already far behind us, so if you're struggling to remember who performed at President Obama's inauguration, I understand. But I'm sure that you're willing to believe it was a more prestigious list of performers than the soon-to-be president is going to get.
The 2009 concert "Obama's We Are One: The Obama Inaugural Celebration At The Lincoln Memorial" had a list of performers so star-studded I'm shocked anyone was able to watch it without going totally blind. Brace yourself, because the list of performers included Master Sgt. Caleb Green, Bruce Springsteen, Mary J. Blige, Jon Bon Jovi with Bettye Lavette, James Taylor with John Legend and Jennifer Nettle, John Mellencamp, Josh Groban and Heather Headley, will.i.am with Herbie Hancock and Sheryl Crow, Renée Fleming, Garth Brooks, Stevie Wonder with Usher and Shakira, U2, Pete Seeger, and, of course, Beyoncé.
I'll let your eyes roam over that list one more time.
As a brief overview, U2 belted out their massive hits "Pride (In The Name Of Love)" and "City of Blinding Lights." Hancock, will.i.am, and Crowe joined forces for a cover of Bob Marley's "One Love." Obama got Springsteen's stamp of approval instead of needing an E Street cover band. And of course, Beyoncé shut the whole thing down with her performance of "America The Beautiful."
But whatever, right? That's just a concert that, you know, happened to feature guest speakers such as Denzel Washington, Marisa Tomei, Queen Latifah, and Tom Hanks. Just a few fair B-listers. Nothing to look at here.
What about Obama's actual formal inauguration in 2009? It was pretty low-key. Obama was only able to wrangle living legend Aretha Franklin to sing "My Country 'Tis Of Thee." And eh, that inaugural ball was nothing special, who really cares about Beyoncé popping up again to deliver a stunning rendition of Etta James' "At Last" for the the president and his incredible first lady to slow dance to?
Now of course, this was just the first Obama inauguration. The second had Kelly Clarkson belting out "My Country 'Tis Of Thee" and Jennifer Hudson serenading the Obamas. But, I guess it's silly to even mention that, because who even knows if Trump will have a second term.
Long story short, the Obama administration's inaugurations were celebrity-rich and Beyoncé-intensive, while it seems like the Trump administration has a lot of the biggest names in the industry going, "Pass." It's petty to revel in it, but oh, I'll take any petty win I can get over these next long four years.