'American Playboy's Hef Is Stepping Into Some Big Slippers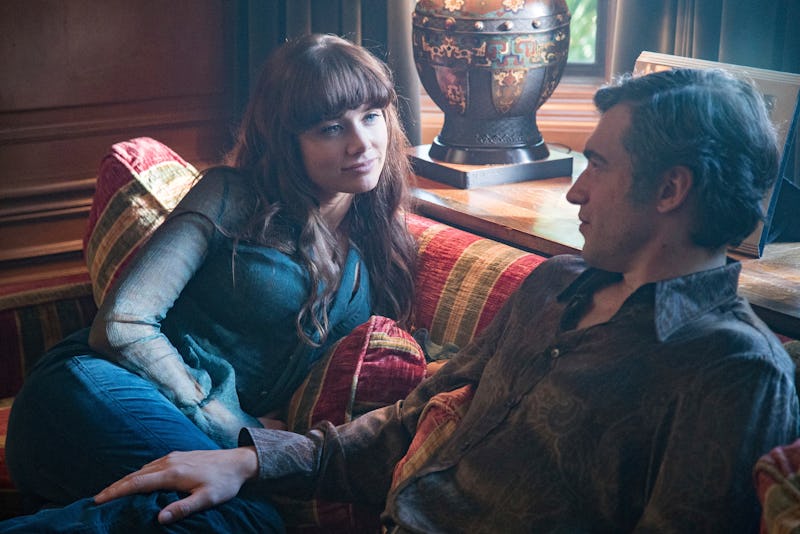 Amazon
American Playboy: The Hugh Hefner Story premieres April 7 on Amazon and chronicles the life and career of the publishing legend. American Playboy will use over 17,000 hours of footage and over 2,600 of his own scrapbooks to tell Hefner's story through 10 episodes. The series will cover Hefner's rise from copywriter to smoking-jacketed multimillionaire. And it's a documentary hybrid, incorporating reenactments of important moments in his life in which Matt Whelan plays Hugh Hefner.
Whelan hails from New Zealand and played several roles in local film and television projects before breaking out in an international way. In 2016, Whelan appeared in the Biblical ABC series, Kings And Prophets. And he'll be a part of the cast of the acclaimed crime drama Narcos when it returns for Season 3.
Whelan has big shoes to fill, and he told Yahoo that the thought of playing Hefner was "intimidating" at first. "But it was a really fun experience to step into those shoes for five and a half weeks and to explore his life and try and portray him as well as I could," Whelan said. He even had a chance to have "a good chat" with Hefner when the series shot at the Playboy Mansion.
Matt Whelan embodies a man with a big ego and a huge public persona in this Amazon series, but he isn't the first actor to play Hefner on screen. Before tuning into American Playboy: The Hugh Hefner Story, take a look back at some other fictional portrayals of Hef.