Charleena Lyles Was Shot After Calling Police For Help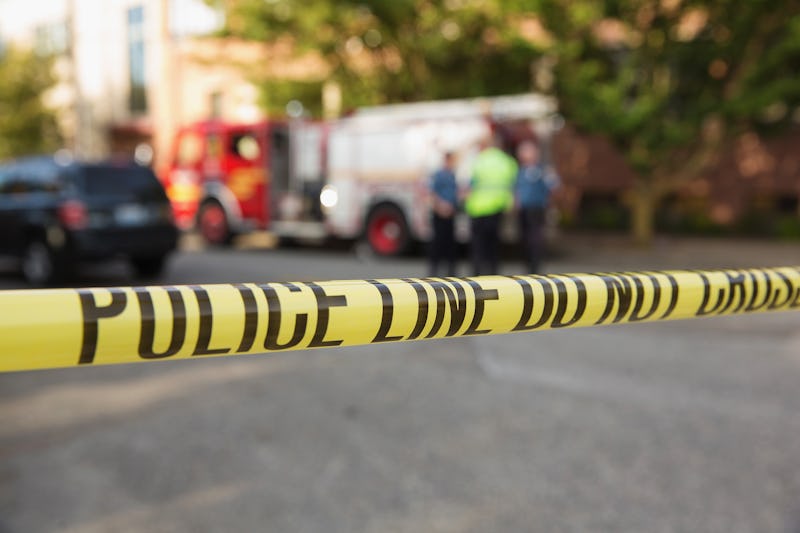 Mat Hayward/Getty Images News/Getty Images
On Sunday morning, Seattle police officers fatally shot a 30-year-old woman after she had reportedly called them to her apartment following an attempted burglary. Family members have identified the woman as Charleena Lyles.
According to The Seattle Times, Lyles reportedly called police just after 10 a.m. PST on Sunday to report an attempted burglary at her apartment in the Magnuson Park neighborhood. Two officers were dispatched to the location to respond to the report, since, according to a Seattle Police Department statement, more that one officer was "required due to information pertaining to this address that presented an increased risk to officers."
The police statement indicated that once officers arrived, they went to a fourth floor apartment, where they were "confronted" by a "woman armed with a knife." The statement then notes that "both officers fired their duty weapons, striking the woman," and that she was declared deceased upon the subsequent arrival of the Seattle Fire Department. The statement also revealed that there were several children in the apartment at the time, who were unharmed and are now being cared for by family members.
The Seattle Times reported that family members noted that Lyles had been pregnant at the time of the shooting and had also been struggling with mental health issues for about a year. Shortly after the shooting, family members arrived at Lyles' apartment and questioned why police had used deadly force when confronting her.
One family member noted to the Times that Lyles was physically very small and that police could have instead used a taser or physical force to mitigate any potential threat from her. One of Lyles' brothers, Domico Jones, noted that "she was not a person you would fear or feel intimidated by." Family members also expressed concern that race (Lyles is African-American) could have been a factor in the deadly shooting.
The Seattle Police reported that detectives from their Force Investigation Team (FIT) will be investigating the use of force by police officers and that both officers who were involved in the incident will be placed on paid administration leave, in accordance with department policy. Seattle police spokesperson Mark Jamieson also stated to the media that police were still trying to determine if there were any witnesses to the shooting, noting that "as you can imagine, this is going to be a very thorough investigation."
As police continue to investigate, Lyles' family and friends are devastated by her loss. The Seattle Times reported that on Sunday evening, many placed candles and photos outside of her apartment block and held a vigil to honor her memory.