London Victim Christine Archibald Worked At A Homeless Shelter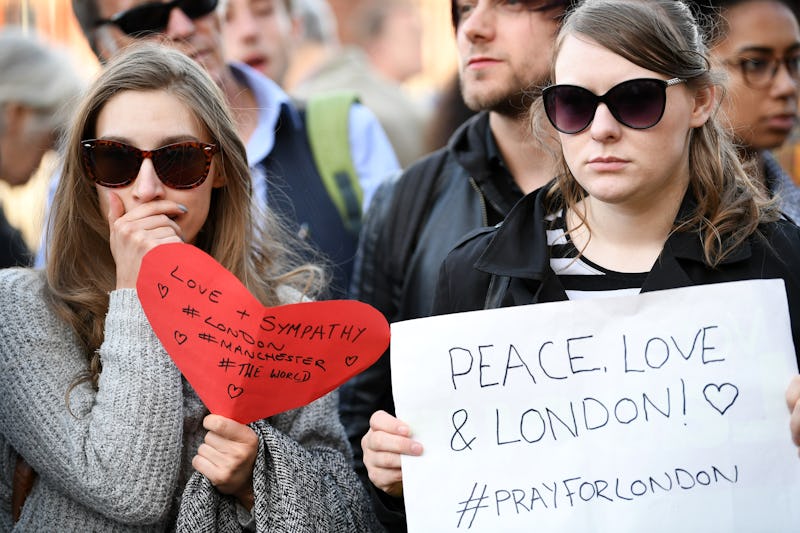 Jeff J Mitchell/Getty Images News/Getty Images
On Saturday, the Independent reported that Christine Archibald was a victim in the London attack on Saturday. Archibald's family mourned her loss in a statement, noting that she worked at a homeless shelter and calling on folks to consider doing the same to honor her memory. Archibald is the first victim of Saturday's attack to be publicly identified. Archibald's family described her character in the touching statement:
We grieve the loss of our beautiful, loving daughter and sister. She had room in her heart for everyone and believed strongly that every person was to be valued and respected. She lived this belief working in a shelter for the homeless until she moved to Europe to be with her fiancé. She would have had no understanding of the callous cruelty that caused her death. Please honour her by making your community a better place. Volunteer your time and labour or donate to a homeless shelter. Tell them Chrissy sent you.
Not long thereafter, Canadian Prime Minister Justin Trudeau said in a statement that he's "heartbroken that a Canadian is among those killed," and that "We grieve with the families and friends of those who have lost loved ones, and wish all those injured a speedy and full recovery."
Seven people were killed and 48 injured when three men ran driving a van ran over pedestrians on the London Bridge, then exited the vehicle and began stabbing people. Police arrived and killed all three attackers. According to CNN, the assailants were also wearing what appeared to be suicide belts, but after they were killed, no explosives were found on their belts.
According to ABC News, the Islamic State has claimed responsibility for the London attack, with its media wing writing that "A detachment of Islamic State fighters carried out the London attacks yesterday." However, this is not necessarily the case; the group presented no evidence of its involvement, and according to one report, initially misidentified the date of the attack. Additionally, the SITE Intelligence Group reported that ISIS made no mention of the attacks during its broadcast earlier in the day, and said that this was "unusual to the group's pattern of claims" regarding other terror attacks.
Another possibility is that the attackers were inspired by, but did not coordinate with, ISIS. There's evidence that they may have waited several months before carrying out the assault, counterterrorism sources told ABC News, and ISIS posted a message on Saturday urging its followers to "kill the civilians of the crusaders."
So far, authorities have arrested 12 people in connection with the attack. None of the assailants have been identified.