Who Was Denis Voronenkov?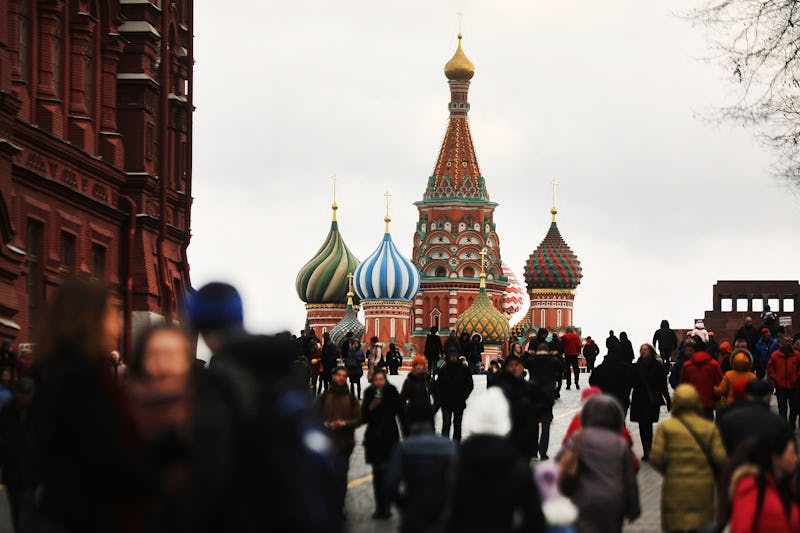 Spencer Platt/Getty Images News/Getty Images
On Thursday morning, a Putin critic and former deputy speaker of the Russian Parliament was shot in the head in broad daylight on the streets of Kiev, Ukraine. Now, many are wondering who Denis Voronenkov was. His attack quickly earned international attention. With the increasing focus on Putin's ties and realm of influence, the killing is already shrouded in speculation.
According to a local police spokesperson Jaroslav Trakalo, "The man came out of the hotel with his bodyguard. An unknown opened fire on them. The man was killed, and the guard wounded. This guard was able to open fire in response and wounded the attacker."
Voronenkov had at one time held rank as a colonel in the Russian military. He continued his political career and became a Russian lawmaker as a member of the communist faction in the lower house of the Russian parliament.
Voronenkov had been under a microscope after he sided with Ukrainian investigators against Viktor Yanukovych, the nation's former pro-Russian president, in a probe into the activities of the former president. Yanukovych, because of his Russian ties, was later ousted after protests in February 2014.
Voronenkov and his wife, Maria Maksakova, also a former Russian politician, fled Russia and emigrated to Kiev last year amid allegations of criminal activity. Both received Ukrainian citizenship. Voronenkov and his wife, who is also an opera singer, have been outspoken critics of Russia's leadership. In an interview last month with Kiev-based journalist Christopher Miller, Voronenkov and Maksakova expressed concerns for their safety.
"We need to be careful. We are poking a sore spot of the Kremlin with our statements," Voronenkov told Miller in an article for Radio Free Europe.
Miller also noted in his report that "Voronenkov says he feels relatively safe in Kyiv... but he also asks that I avoid disclosing the name of the Georgian eatery."
Ukrainian President Petro Poroshenko went so far as to place the blame on Russia, explaining, "Voronenkov was one of the main witnesses of the Russian aggression against Ukraine and, in particular, the role of Yanukovich regarding the deployment of Russian troops to Ukraine." He went even further calling the violence "an act of state terrorism on the part of Russia, which he (Voronenkov) was forced to leave for political reasons."
But the Kremlin spokesperson, Dmitry Peskov, has already spoken out against that assessment. Peskov said: "We believe that all speculations about a Russian connection are absurd ... we hope that the killer and those behind the murder will be exposed."