Kiwi Herring, The Transgender Woman Fatally Shot By Police, Had Faced Harassment Before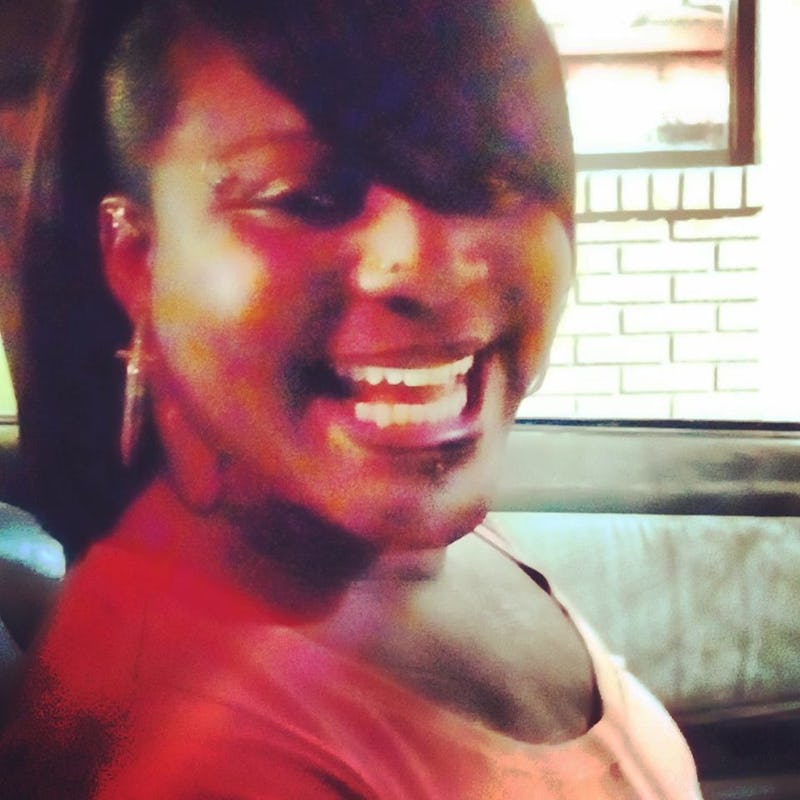 Facebook
On Thursday night, the nation's attention turned to St. Louis, Missouri, after a car drove into a crowd of protesters at a vigil for a transgender woman who was fatally shot by the police. But who was Kiwi Herring, the woman who was the focus of the vigil? Herring, a 30-year-old black trans woman, was killed by police in the early hours of Tuesday morning, reportedly after a knife attack.
According to the police, the altercation with Herring was in response to a report of a domestic disturbance. The police say they found Herring, featuring multiple slash marks, holding a large kitchen knife, next to her similarly wounded spouse, 28-year-old Kristy Thompson. The police say that Herring slashed at the officers, leading to the police officers shooting back and killing Herring. One of the officers sustained knife wounds from the incident.
Some have taken issue with the police account of the event, leading to the vigil Wednesday night. The initial police report misgendered Herring as a man, leading to some feeling that Herring's death was influenced by anti-trans sentiment. Trans activists have frequently pointed to high levels of violence against transgender individuals, and this incident is being treated as another in a long line of them. The St. Louis police department has previously gotten in trouble for alleged brutality and discrimination against black residents, and the death of Herring has not eased tensions on this issue.
Some of Herring's friends and neighbors dispute the police version of events. Herring and her spouse Thompson were known among those close to them as kind and caring; the couple were raising three sons, ages 2 to 8. Some friends claim that the transgender couple had faced harassment in their neighborhood before the incident.
"That can't be true what they're saying," Herring's nephew Nicholas told the St. Louis Dispatch about the police accounting of the incident.
Some have expressed less doubt about what might have happened, but believe that the police may have acted impulsively in a situation they could have deescalated without the use of deadly force. Other mourners, without doubting what happened, treat Herring's death as a tragedy nonetheless, remembering her for who she was in her life, and maintaining solidarity with the transgender community as it loses another life.
The feelings of mourning at Wednesday night's vigil were made all themore difficult for those assembled after a car rammed through the crowd, calling to mind the actions of a white supremacist two weeks ago in Charlottesville, Virginia that led to the death of a woman, Heather Heyer.