This Las Vegas Victim Is Being Remembered As "Bubbly And Happy"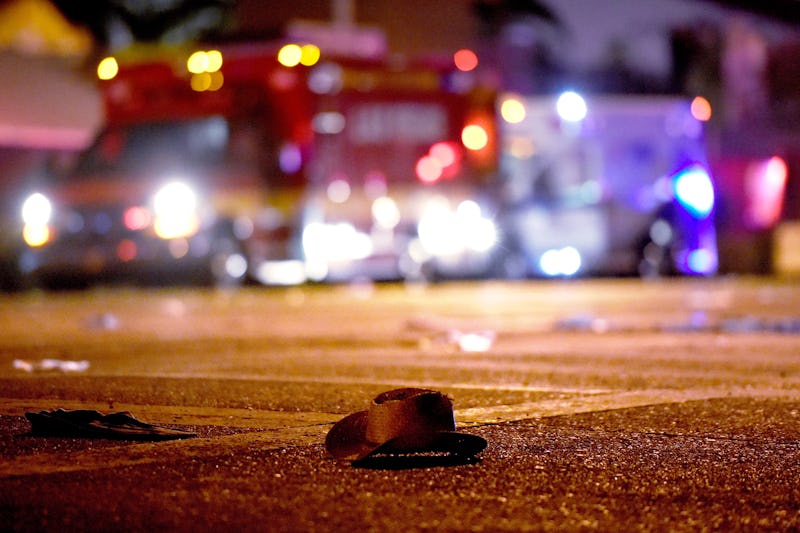 David Becker/Getty Images News/Getty Images
On Sunday night, a mass shooter opened fire on a crowded concert in the city of Las Vegas, Nevada, in what proved to be one of the deadliest mass shootings in American history. A confirmed 59 people were slain in the attack, and more than 500 others were injured. And one of the slain was the subject of a gripping, beautiful, and heartbreaking story by Wesley Lowery of The Washington Post on Wednesday ― if you want to know who Michelle Vo was, you're not alone.
Vo was an insurance agent from Los Angeles, California who traveled to Las Vegas for the Route 91 Harvest festival, the country music event that ultimately served as the gunman's target in the grisly mass shooting. She was born and raised in the Northern California city of San Jose, and enjoyed golfing, rock climbing, and travel.
She also had a decidedly altruistic streak, and a desire to help those in medical need, as detailed by SFGate ― her older sister, Diane Hawkins of Washington state, said she reliably donated blood once every two weeks.
She creates a rapport instantly. She's very bubbly and happy. Just fun. She's very kind. She donated blood religiously every two weeks. Everything she did she did 150 percent.
Vo was reportedly the second-youngest of four siblings, survived by Hawkins, as well as another older sister and one younger brother.
According to Hawkins, Vo traveled to the festival with a friend, but they separated prior to its final day. That's where Lowery's story picks up, as Vo met a longtime country music fan named Kody Robertson, and the pair reportedly struck up a fast friendship.
Vo, according to Robertson, told him she was a relatively recent convert to the genre, although this is a point of some conflicting reporting ― according to SFGate, a former co-worker said it was Vo's second time attending the festival, and that she would regularly listen to country music on her headphones. Over the course of several hours together, they grew close, swapping beers, stories, and Vo showing Robertson a large floral tattoo she had on her back.
When the gunman opened fire, according to Lowery's reporting, Vo was shot through the chest, and immediately fell to the ground. Robertson was not far from her as she fell.
She got hit and I turned and saw her immediately fall to the ground. She was literally right beside me, maybe two feet away.
Robertson first shielded Vo's body with his own, then when the shooting stopped, he carried her body to a nearby white pickup truck that was rushing victims to the hospital. His description of the truck sounds distinctly similar to the rescue efforts of former U.S. Marine Taylor Winston, who commandeered a white pickup to rush victims to area hospitals quicker than ambulances could arrive.
As Lowery himself noted on Twitter on Wednesday afternoon, Rep. Jimmy Gomez of Los Angeles honored Vo on the floor of the House, calling her "ambitious" and a woman of "charisma and fierce independence."
My heart goes out to Michelle Vo, her family and friends, and the other victims of the Los Angeles shooting. I am heartbroken and angry about the events in Las Vegas. These incidents are far too common in our country and it is my sincere hope that we take action to lessen these kinds of tragic events.
Vo did not survive the attack, as Robertson reportedly learned after a long night of searching for her across multiple hospitals, all while staying in contact with her family to update them with any information. Sadly, her injury was too severe, and she didn't survive.