Miosotis Familia, The NYPD Cop Who Was Fatally Shot, Was A Mother Of Three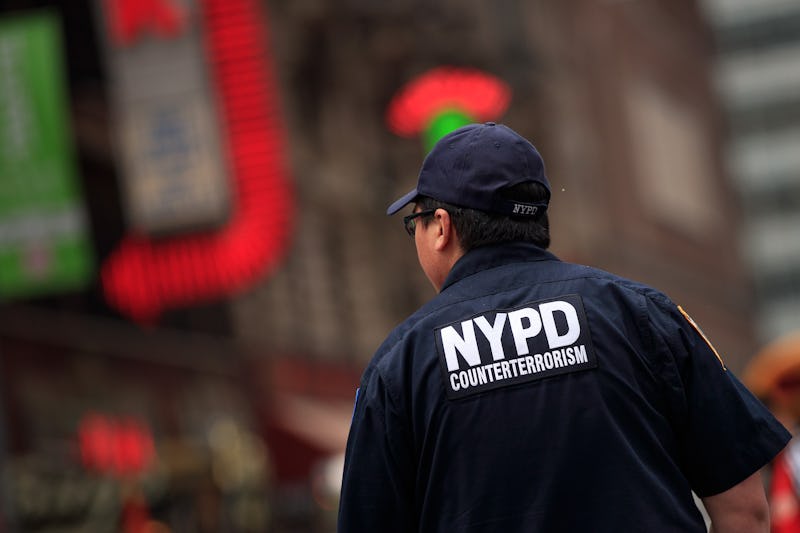 Drew Angerer/Getty Images News/Getty Images
According to a report by the New York Daily News, Miosotis Familia, the NYPD officer who was fatally shot in the Bronx early Wednesday, spent most of her life protecting and serving others. She was a 12-year veteran of the New York Police Department, and a former Red Cross worker and nurse at New York University Hospital; she was also the mother of three children.
"Police officer Miosotis Familia, the mother of three, gave her life protecting a neighborhood that had been plagued by gang gun violence," said Pat Lynch, president of the Patrolmen's Benevolent Association, a union for police officers. "Fully knowing the dangers that she faced, she suited up in uniform everyday and stood tall against those who threaten and terrorize the good folks of the Bronx."
Early on Wednesday morning, nearing the end of her shift, Familia was sitting in a police vehicle parked in the Bronx when someone allegedly came up to a passenger side window and fired a single shot from a .38-caliber, five-shot Ruger revolver gun, according to The New York Times. Familia died a few hours later in the hospital.
When asked if the killing could be characterized as an assassination, Deputy Chief Jason Wilcox, who heads detectives in the Bronx, said that "everything is pointing to that." Commissioner James O'Neill confirmed this preliminary understanding of the circumstances surrounding the shooting at a news conference: "Based on what we know right now, this was an unprovoked attack against police officers who want to keep this great city safe."
New York Mayor Bill de Blasio expressed his gratitude for the slain officer's service to the city on Wednesday morning, according to The New York Times.
She was on duty, serving this city, protecting people, doing what she believed in and doing the job she loved. And after this shocking and sudden attack her fellow officers came to her aid immediately.
According to NBC New York, Familia found her calling on the police force later in life, joining in her 30s. She was 48 at the time of her death.
"Police officer Familia now joins the exclusive ranks of women who have heroically served and died in the line of duty," Lynch, the head of the police union, said in a statement, according to the New York Daily News. "We will keep her in our hearts and minds as we do all of the women and men who have made ultimate sacrifice for the city they loved."