Olivia Campbell, A Manchester Concert Victim, Was 15 Years Old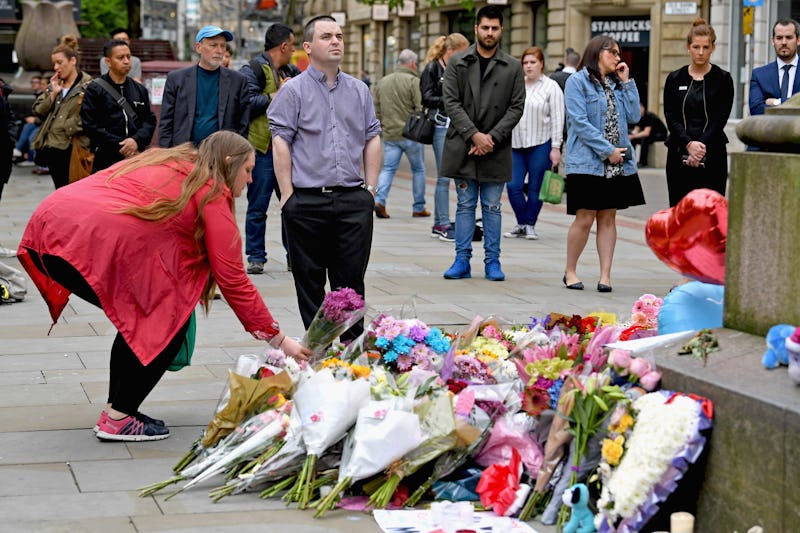 Jeff J Mitchell/Getty Images News/Getty Images
The attack on Monday night at an Ariana Grande concert in the British city of Manchester stole the lives of 22 people. Among the victims was Olivia Campbell, a 15-year-old girl who went to see the pop star during a birthday outing with her friend.
Charlotte Campbell, Olivia's mother, had put up two Facebook posts with pictures of Olivia, one with an accompanying caption that read, "Please share my daughter is still missing with no news on her." In total, the two posts were shared over 157,000 times. But tragically, police confirmed on Wednesday that Olivia Campbell was one of the 22 fatally wounded in a suicide bombing that authorities are considering an act of terrorism.
Charlotte Campbell appeared on CNN to discuss her daughter while still waiting for news. Her heartbreaking anxiety has come to an end with the profoundly tragic news that Olivia was one of those killed by the explosion.
At least 12 victims who are 16 years old or younger are currently being treated for wounds at a children's hospital. There are 64 were injured by the attack, and some are still in life-threatening condition.
Charlotte Campbell noted that Olivia loved to sing to herself, and posted on Facebook, "RIP my darling precious gorgeous girl Olivia Campbell taken far far to soon go sing with the angels and keep smiling mummy loves you so much." Campbell's Facebook page was filled with messages of sympathy and heartbreak.
Authorities have named 22-year-old Salman Abedi as the suspect in the attack on concert goers. He is believed to have had terrorist training, as well as ties to al Qaeda. Abedi was born in the United Kingdom, to a family of Libyan descent, and is reported to have held a British passport.
ISIS has said it is responsible for the attack, but a definite connection has yet to be established. In the aftermath of the tragedy, Prime Minister Teresa May raised the U.K.'s terror threat level to critical for the first time in over ten years. Per Home Secretary Amber Rudd, it is "likely" that Abedi was being helped in some way in carrying out this attack. Police recently announced that they are, in fact, working on an investigation into "a network." Over 800 troops have been deployed across the country. It's a move that Chief Constable of Manchester Ian Hopkins says "frees up armed police officers to then give the police service capacity to deploy them to places like Manchester as part of plans for keeping the country safe."
Charlotte Campbell, like too many other parents, lost the most precious person of all in the suicide bombing in Manchester — her child. Her daughter, Olivia Campbell, will be greatly missed.