Robert Goodwin's Death Was Allegedly Broadcasted On Facebook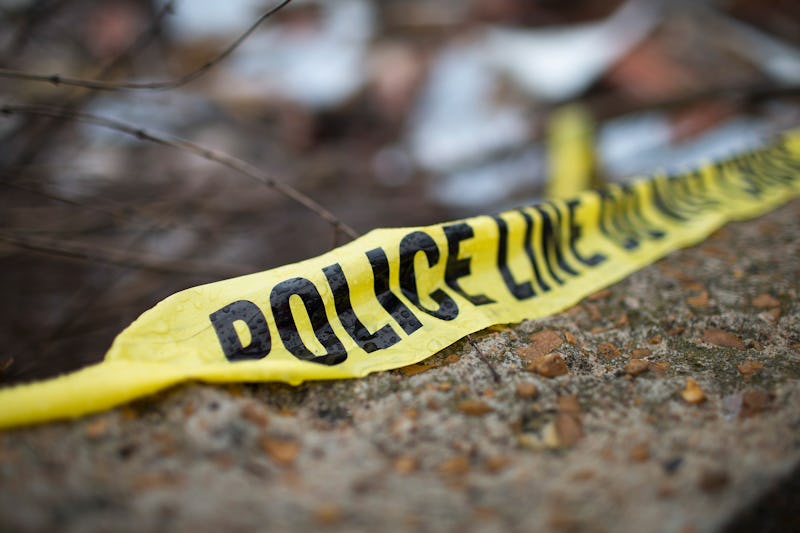 Scott Olson/Getty Images News/Getty Images
Cleveland police implored a suspect who posted a Facebook video of a homicide on Sunday afternoon to turn himself in to the police or a clergy member. The suspect, Steve Stephens, is suspected of fatally shooting 74-year-old Robert Godwin Sr. during a video shown on Facebook. The city's Chief of Police Calvin Williams informed the press that the authorities know of only one killing so far. Williams said that there seemed to be no apparent connection between the suspect and the victim.
Facebook issued a statement following the tragic shooting. "This is a horrific crime and we do not allow this kind of content on Facebook," a Facebook spokesperson said. "We work hard to keep a safe environment on Facebook, and are in touch with law enforcement in emergencies when there are direct threats to physical safety." A spokesperson also clarified that the video allegedly was not recorded via Facebook Live. Instead, it was supposedly recorded prior to being posted on Facebook.
In the incredibly disturbing video, the suspect is shown in his car talking about a woman and then goes on to say, "Found me somebody I'm going to kill, this guy right here, this old dude." After this, the suspect is seen approaching an elderly black man and asks him to repeat the aforementioned woman's name. The shooting is preceded by the suspect's informing the victim, "She's the reason, uh, this is about to happen to you." The homicide video has since been taken off of Facebook.
Shanice Dunning, a reporter at Cleveland 19 News, tweeted a video with statements from Godwin's son and daughter. "[Godwin was] a good guy. ... I'm not just saying that for these cameras. ... But I am telling the truth. [Godwin was] a good man," his son told reporters.
According to the police authorities, Godwin had left his children's home on Easter Sunday after sharing a meal with them. He had been on his way home when he was allegedly shot at point-blank range on the sidewalk by the suspect.
His son said that his father was a good man "who would give you the shirt of his back."
"I hate [that] he's gone. I don't know what I'm going to do," he said, while accompanied by his sister. "It feels like my heart is going to stop," she added.
In a separate video, the suspect claimed to have killed 13 other people, though Williams informed the press that authorities had no knowledge of any other homicides. He encouraged people to report any information about any other victims or the suspect's whereabouts to the authorities: "We need to bring this to a conclusion today," Williams stated.