Ariana Grande Concert Victims Likely Included Young Girls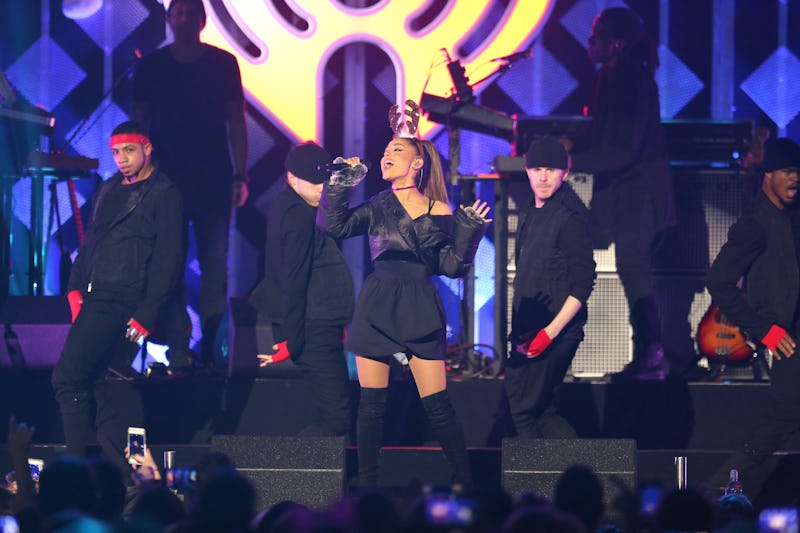 Catrina Maxwell/Getty Images Entertainment/Getty Images
On Monday, at least 19 people were killed in an incident at an Ariana Grande concert in Manchester. Quite a bit is still unknown about the reported explosions, but Manchester police have announced that they're treating it as a terrorist attack until they have reason to believe otherwise. Additionally, U.S. and U.K. authorities told CBS News that they suspect it was the result of a suicide bombing. The names of the Ariana Grande concert victims have not yet been released, but in addition to the reported deaths, police say that about 50 people were injured as well.
UPDATE: Teen Ariana Grande fan Georgina Callander is the first victim to be identified. She had tweeted about how excited she was to see the pop star just the day prior to the concert. She reportedly passed away at the hospital following the attack.
EARLIER: The explosion occurred shortly after 10:35 p.m. local time, according to Manchester police, shortly after the concert had ended. A representative for Grande told Variety that the singer is "okay."
"In the light of the attack in Manchester tonight, please be vigilant and if you see anything suspicious call the anti-terrorist hotline: 0800 789123," British Security Minister Ben Wallace said in a statement. "My thoughts are with all the victims of the incident tonight and our emergency services who are out there tending wounded and keeping us safe."
Following the attack, British Prime Minister Theresa May also made an announcement, expressing her condolences to the victims' families. "We are working to establish the full details of what is being treated by the police as an appalling terrorist attack," she said. "All our thoughts are with the victims and the families of those who have been affected."
Though it's difficult to know exactly who was affected so far, Facebook has activated its safety check feature for the incident, allowing those in the area to publicly confirm their safety for the sake of loved ones.
Although the names of victims have not yet been released, many people pointed out that the main demographic of Ariana Grande fans consist of young girls and women. According to CBS reporter David Begnaud, a "large group of young girls" could be among those killed.
Though victims' names have yet to be released, you can post tributes to the Ariana Grande concert victims via social media and repost photos of the concertgoers that are missing. Again, many of theme include young girls. In the meantime, it's important to show your support for both victims and their families in any possible way you can. Expect more details in the coming hours.