The Orlando Workplace Shooting Victims Have Not Been Identified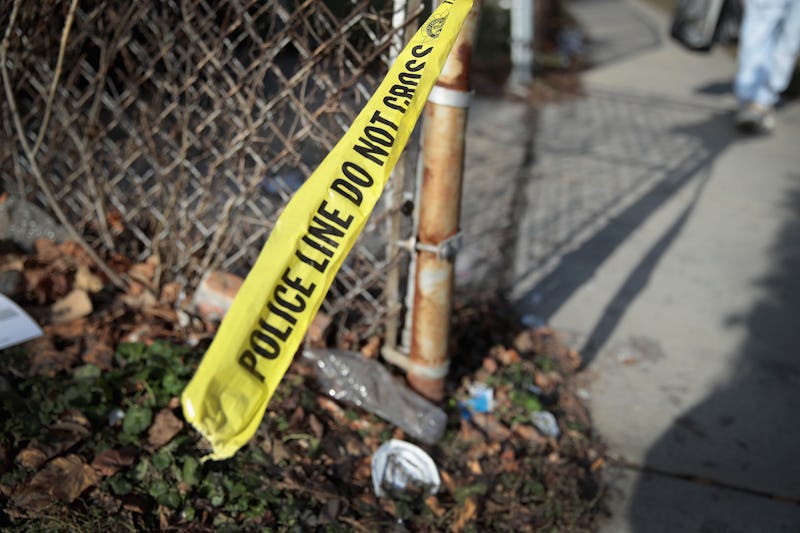 Scott Olson/Getty Images News/Getty Images
Tragic news emerged from Orlando, Florida, this morning after CNN affiliate WFTV reported that five people were dead, including the shooter, at the awning-manufacturing Fiamma Inc., an Orlando workplace. The news arrived after local police reported that it was looking into a "multiple fatality" shooting. At this moment, little is known about who the Orlando workplace shooting victims were but according to Orange County Sheriff Jerry Demings, five people were killed by a gunman. He said the suspect shot and killed one woman and three men. Meanwhile, another man who was injured died in the hospital.
The disturbing situation is now "contained and stable" according to the Orange County sheriff office. Demings indicated that the suspect had no apparent ties with any terror organization and that the unfortunate incident was "likely a workplace violence incident." According to authorities, the suspect was a "disgruntled" ex-employee who had a previous run-in with violence in a separate workplace three years ago.
David Harris, a reporter for The Orlando Sentinel, shared the account of a man, Steven Richardson, who reportedly heard the commotion. "I heard multiple gunshots. [It] sounded like it was from a more higher powered weapon, it seemed like an assault rifle," Richardson said.
According to Demings, four of the victims — a woman and three men — were found dead at the workplace. Onlookers described the chaos that unfolded in the morning on Monday. According to one person who spoke to WKMG-TV, "[People were] running in every direction."
One of the survivors reportedly described the incident to her sister on a phone call. According to local media reports, one of the survivors from Monday morning's shooting incident in Orlando was in the bathroom when the suspect was shooting. The survivor's sister said that her sibling reportedly called her and kept repeating, "My boss is dead."
This morning's grim news arrives a week before Orlando's one-year anniversary of the mass shooting that hit the popular Pulse nightclub, killing 49 and injuring 53 people.
Rick Scott, Florida's governor, shared his statement on the Orlando shooting incident. "Over the past year, the Orlando community has been challenged like never before. I have been briefed by our law enforcement officials on this tragic incident and Ann and I are praying for the families who lost loved ones today." He went to say, "I will remain in contact with the Orlando law enforcement community throughout the day as more information is made available."
"I ask all Floridians to pray for the families impacted by this senseless act of violence," Scott said.