The Next Superman After Henry Cavill Could Be A Complete Departure From Previous Films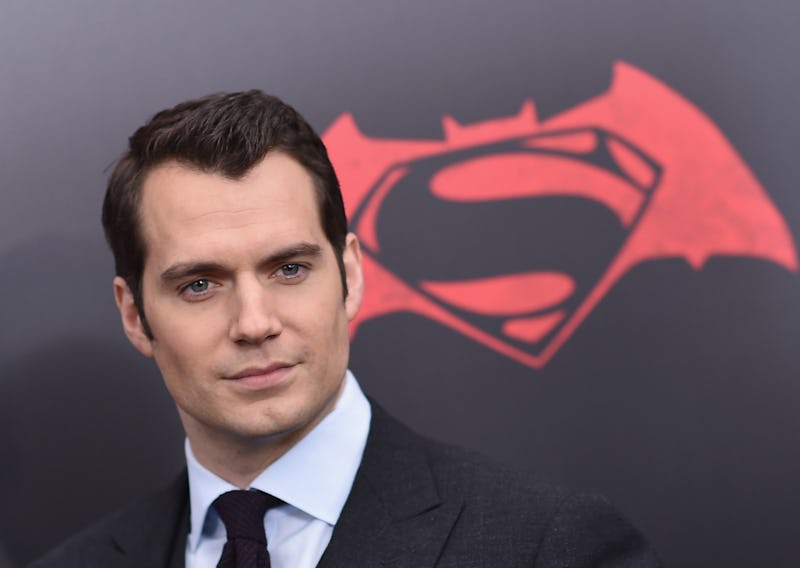 Mike Coppola/Getty Images Entertainment/Getty Images
It's a bird, it's a plane, it's... up for grabs! Early reports that Henry Cavill will hang up his cape came on Wednesday, Sep. 12, and now all the Internet can talk about is who will be the new Superman, now that Cavill is allegedly moving on from the role? Well, barely hours after the news hit, some exciting names were already being thrown into the mix. At the top of the heap? Michael B. Jordan, whom Deadline reports is under consideration to take up the iconic mantle. But with the next planned Superman film reportedly a few years down the road, Warner Bros. has plenty of time to take their pick of the litter, and it's still anyone's game. At this point, the only person who's reportedly fully off the table is Cavill himself.
Neither the actor or the studio has confirmed the news officially; however Warner Brothers did release a statement in response to the report, telling the AP, "While no decisions have been made regarding any upcoming Superman films, we've always had great respect for and a great relationship with Henry Cavill, and that remains unchanged." Bustle has also reached out to representatives for Cavill, but had not received a response at the time of publication.
That said, The Hollywood Reporter seemed confident in their original reporting that the parting of ways came after a breakdown of negotiations. Their source claimed that the studio wanted Cavill's Superman to make a cameo in the upcoming Shazam! film, set for a Spring 2019 release, but scheduling conflicts made it impossible.
According to a Warner Bros. insider speaking to THR, "There's a recognition that some parts of the previous movies didn't work," and it's rumored that the studio may have seen this as an opportunity to "reset." If these rumors are true, despite Warner Bros.' public statement that nothing has been decided, it could be possible that the studio is looking for a potential new leading man. Furthermore, if the powers that be are looking to take Superman in a different direction, it could be a signal that instead of replacing Cavill with another cookie-cutter white man with a strong jaw and piercing blue eyes, they could be casting a wider net in terms of of age, race, and overall vibe. And if that's true, it could lend some serious credence to the unconfirmed reports about Jordan's consideration.
And at the end of the day, no matter how jarring it feels to hear that Cavill might be moving on, it might help to remember that he didn't actually spend much time in the role. The Brit quickly became synonymous with the iconic character, but he's actually only been a card-carrying member of the Justice League for five years and three films: his debut in 2013's Man of Steel, 2016's Batman v. Superman, and 2017's Justice League.
The point being, this is a huge role, but it doesn't have to be so precious. Cavill spent five years in it and turned in performances applauded by some and criticized by others; whoever follows him should receive the same opportunity. Maybe it will be Jordan, who would certainly come to the table with superhero experience, with Fantastic Four and Black Panther under his belt, and maybe it will be someone else. Most likely the decision won't be made for a while, but if the studio is looking for any inspiration, Twitter is already rife with suggestions ranging from the serious to the far-fetched.
There's no doubt that there are a whole lot of options out there, ripe for the picking. However, if Cavill does end up signing on for another Superman film, they'll all have to wait at least a few more years. But regardless, there will come a time when Cavill will have to hang up the cape, and when that time comes, no doubt there will still be a batch of worthy candidates for the Internet to swoon over.