This 'RHOD' Husband Has A Hazardous Career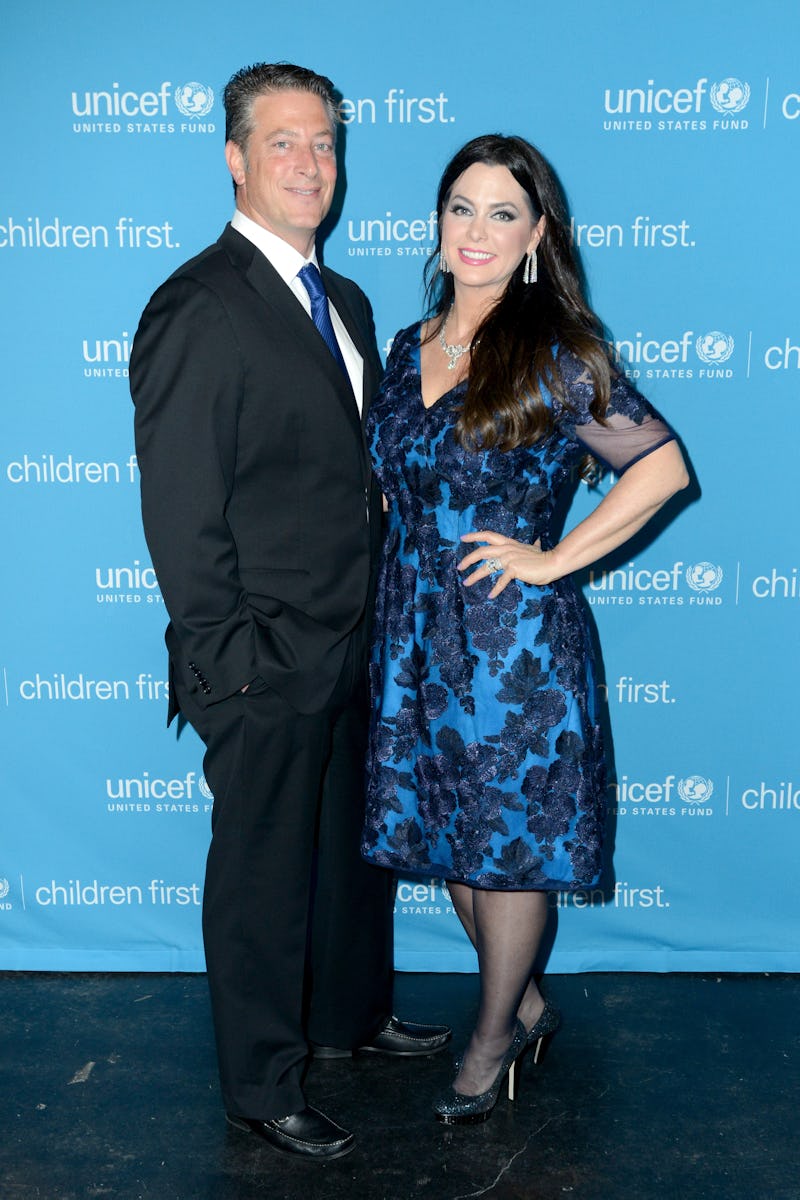 Cooper Neill/Getty Images Entertainment/Getty Images
The introduction of new housewives on The Real Housewives of Dallas Season 2 sometimes means that the viewers will also get to meet new partners. D'Andra Simmons is joining the cast for the Aug. 14 premiere, along with her husband, Jeremy Lock. What will this couple be adding to the fledgling series?The RHOD star D'Andra's husband Jeremy brings a worldly and adventurous sensibility with him.
In a clip from Bravo's website, D'Andra shared that Jeremy is retired from the U.S. military after being a Master Sergeant of the Air Force for 21 years. She also revealed that Jeremy has two children from a previous marriage. And per Jeremy's biography from his official website, he was awarded the Bronze Star Medal for his service in Iraq.
Aside from that, Jeremy is also a highly accomplished photo journalist. He's even been referred to as "the Chuck Norris of photography" according to PetaPixel. Jeremy combined both of those career interests to capture war and service members in action. The National Press Photographers Association reported that Jeremy was a seven time winner for the Military Photographer of the Year award. This honor is very prestigious and is not something that any other photographer has achieved, nor has come close to accomplishing.
The same PetaPixel article explained that Jeremy is an expert in shooting "on land, from the air, and under the sea," and his work has allowed him to visit six different continents throughout the years. His photos have been featured in big time publications like The New York Times, Time Magazine, and National Geographic.
Not only is Jeremy accomplished and renowned in his career, but he is also very devoted to supporting his wife. Many of the housewives' husbands appear to be reluctant to be a part of the reality TV franchise, but this is so not Jeremy. He blogged about D'Andra joining the cast on his personal blog, writing, "The rumors are true! This real housewife of Highland Park is a Real Housewife of Dallas! #RHOD #August14th #ComingSoon Proud of you my sweet love!!! Hold on tight and let the fun begin! Love you!"
It will be interesting to see how much screentime Jeremy gets during the second Real Housewives of Dallas season and how involved he becomes. With his experience photographing intense situations, Jeremy should be able to strike that ideal balance of being there for his wife without overstepping boundaries to take part in the drama himself.