A Tribe Called Quest Will Take On The Grammys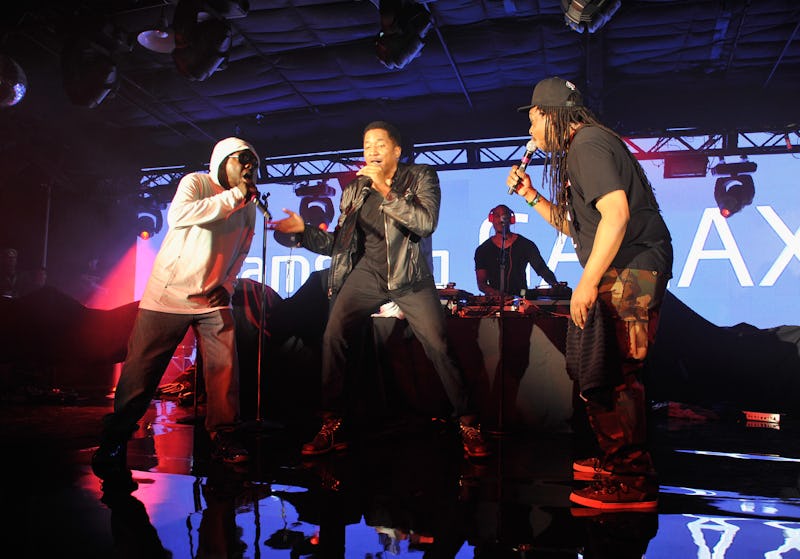 John Sciulli/Getty Images Entertainment/Getty Images
When it comes to the Grammys, many fans are more interested in watching the performances than in seeing who wins the awards. The show is typically a big concert, known for combining artists who don't normally perform together, and this year is no exception. John Legend and Cynthia Ervo will sing a Beach Boys song, Lady Gaga will take the stage with Metallica, and singer/drummer Anderson .Paak will perform alongside rap legends A Tribe Called Quest — but just who's in A Tribe Called Quest?
The group, first formed in 1985, is one of the great pioneers in hip hop; predating fellow trailblazing group N.W.A. by a year. The group broke up in 1998, but reunited a decade ago, and just last year they released their sixth album, We Got It From Here... Thank You 4 Your Service, which was their first in 18 years. This lauded new material thrust the group back into the spotlight, and earned them a spot as the musical guest on the Dave Chappelle-hosted episode of Saturday Night Live on November 12. The group originally consisted of four members, but one of them — rapper Phife Dawg, real name Malik Taylor, died last March due to complications of diabetes.
The three surviving members of the group are Q-Tip (Kamaal Fareed), Ali Shaheed Muhammed, and Jarobi White, whose involvement with the group was sporadic over the course of their career. Q-Tip serves as the main rapper and lyricist for the group, while also functioning as a producer. The Source magazine ranked him as the 20th greatest lyricist in the history of rap, sandwiched between Big Pun at 19 and Redman at 21.
Muhammed functions as the main DJ and producer for the group, and he has also lent his talents to a number of other projects in recent years that you may recognize. Alongside Adrian Younge, he composed the music for Netflix's Luke Cage last year, ensuring that the series had the best music by far of any Marvel series to date. He also co-hosts NPR's hip hop-themed Microphone Check podcast with Frannie Kelley.
White is a rapper and lyricist who functioned as a part-time member of the group, mainly serving as some sort of inspiration to the group's creative process and only appearing on one of their albums (1990's People's Instinctive Travels and the Paths of Rhythm) before departing in 1991. He later rejoined the group during their 2000s reunion, and worked as a full-time member on their newest album.
With classic songs like "Can I Kick It" in their repertoire, A Tribe Called Quest has definitely left their mark on hip hop, and they'll do it again when they perform at this year's Grammy.