Matthew Is A Physical Force To Be Reckoned With On 'BB19'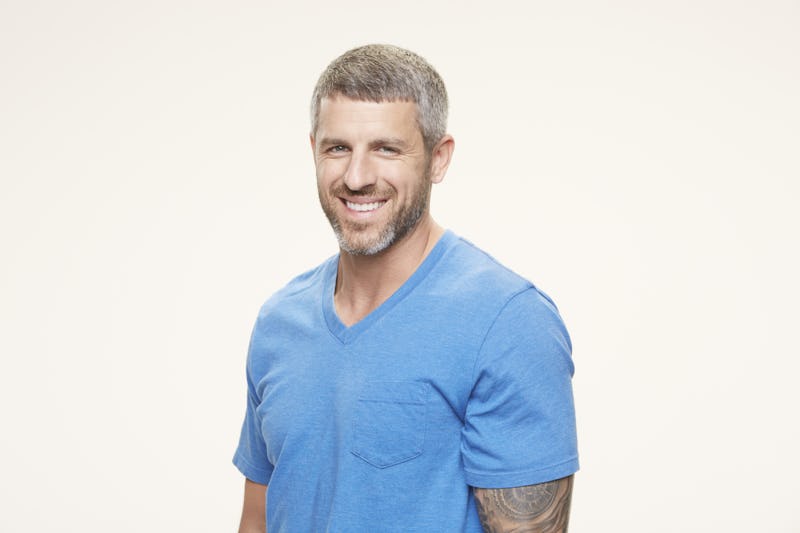 Sonja Flemming/CBS
Being skilled at Big Brother requires being adept in a variety of areas, not the least of which is physical strength. While his social and mental skills are yet to be put to the test in the very strange microcosm of Big Brother, it's clear that Matthew Clines is set up to excel in the physical area when he rolls into the house for Season 19. The 33-year-old's online presence reveals what may make him a Big Brother contestant to watch.
Clines is described on his CBS bio as a Renovation Consultant from Arlington, VA, but this leaves out his bodybuilding career. He's had five years of "pro athlete training" according to his profile on NationalGym.com. While this is certainly a huge benefit, entering the house with a background in health and fitness can mean you're putting a target on your own back. Clines is now a clear frontrunner for all physical competitions, meaning that if other houseguests don't get him out fast, he'll probably be obtaining a great deal of HOH and POV competitions awards. If he can last in the house long enough to make some connections and not be seen as a threat, however, there's a chance that his strength could take him to the very end.
There have been a few years between Clines' body-building years and his tenure on Big Brother. His interests seem to have changed as well. On his NationalGym.com bodybuilding profile, he wrote, "I love training and nutrition and everything that goes along with it ... To say that I am addicted would be an understatement." While nutrition may have been his #1 priority when he was younger, Matthew seems to have mellowed out a bit and now enjoys the finer things in life.
According to his CBS bio, Clines' favorite things now include "Watching panda videos or, really, any funny animal videos—I like animals!—and eating, sleeping, and lifting weights." While the former fitness pro still makes time to do some bicep curls, he combines that with a multitude of self-care activities. He also seems to be a fan of laid-back and lovable BB16 contestant Donny Thompson. As Clines told CBS, "He has a great beard, wore camo, and, generally, was a good dude. What a fun little man."
The contestant's strategies aren't limited to brute force, though. He's also planning on making the most of his social game. "Befriend everyone, identify strengths and weaknesses of each competitor, and determine who to form alliances with," Clines said in his bio. But what differentiates this plan from others is that he's going in with a gender-specific plan. "Specifically, I would be good friends with the female Houseguests because they are critical in moving chess pieces in the house," he continued.
It'll be interesting to see Clines' plan develops, or if he'll be the only man in an otherwise all-woman alliance. If he does get himself in a strong social position, he may be able to focus both charming others with his modern low-key self and using the fitness he's acquired through years of bodybuilding to make himself $500,00 richer by the end of summer.