Yuki From Japan Could Be Your 'Bachelor Winter Games' Fave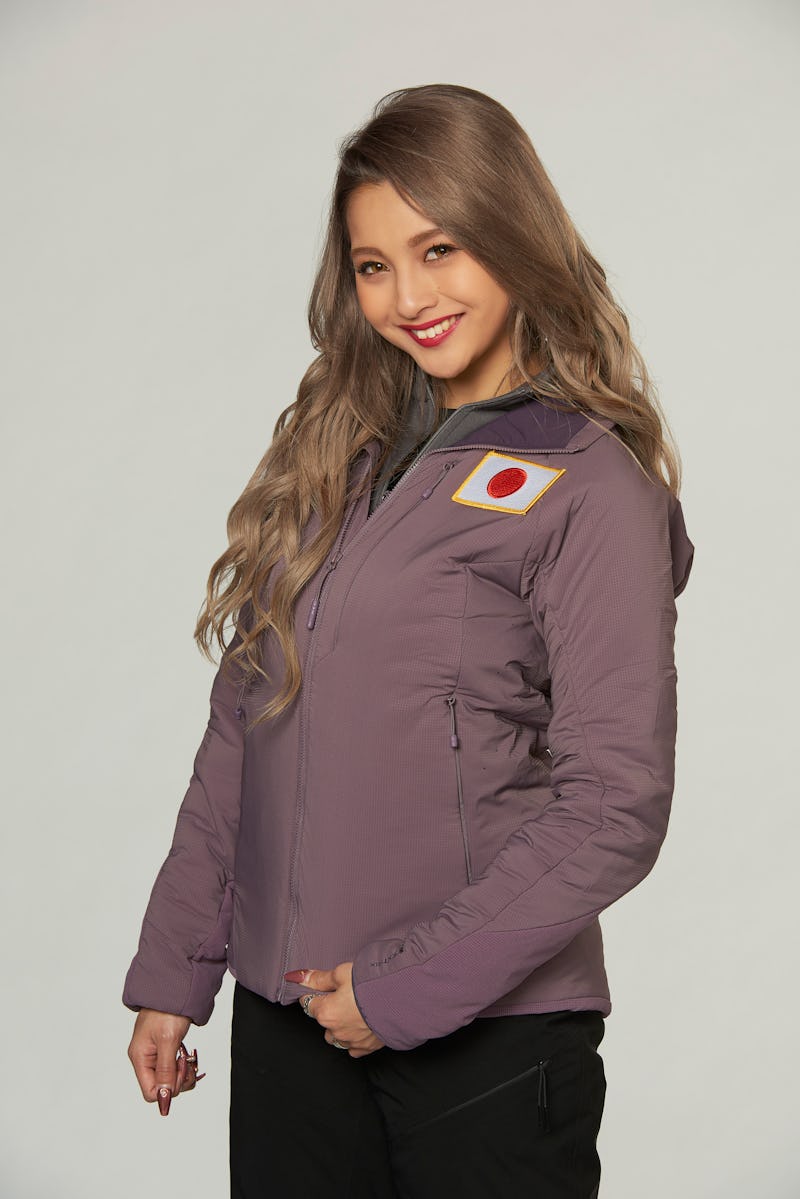 ABC
The Bachelor Winter Games premieres Feb. 13 and it's lining up singles from Bachelor shows from around the world. One contestant from Japan is already getting attention from international fans, producers, and other contestants. Yuki from The Bachelor Winter Games is a spunky woman that Bachelor Nation really should be keeping their eye on as the season progresses.
At 21 years old, Yuki Kimura from Tokyo, Japan, is one of the youngest contestants on the new spinoff series, per US Weekly. Despite being so young, this isn't her first rodeo. She first appeared in Season 1 of The Bachelor Japan. In that series, she was one of 25 women competing for the heart of Hirotake Kubo, a 35-year-old entrepreneur. However, it was not meant to be with him, and now, she's appearing on The Bachelor Winter Games, still looking for love.
Winter Games is set to be slightly different than other Bachelor series shows — not only because it's the first to incorporate contestants who have appeared in other countries' versions of The Bachelor, but also because of the way the competition will work. Along with trying to make love connections, contestants like Yuki will also be going "head-to-head in winter-themed challenges," according to the show's official website.
In her Winter Games introduction video on YouTube, Yuki reveals that despite coming onto this American show, she doesn't know much English. In fact, she lists the amount of phrases she knows on one hand: "Thank you. Okay. Hello. I love you. Will you marry me?" Living in a house with Bachelor alums from all over the world ought to add a lot more phrases to her oeuvre.
The show's executive producer Bennett Graebner says that language won't not be an issue at all, and not just because she will have a translator. "Yuki is incredible. She speaks very little English, but she just lights up and it almost didn't matter that there was this language barrier with her," he said to E! News. "Everyone responded to her, those of [us] working on the show and the men and women who were there on the show. Everyone just loved her. She is just a sweetheart of a young woman and a very open and emotional one."
Graebner isn't the only one truly excited about Yuki's inclusion. The Bachelor host Chris Harrison thinks that there is something special about Yuki appearing this season. "There is one star that will take over America and become maybe, the biggest star in the world and her name is Yuki," he said in a phone call with Hollywood Life. He added that she's, "so compelling, she's so sweet, she's so funny."
However, Yuki may end up single after appearing on Winter Games. There is already talk about including her in future Bachelor projects. In speaking to The New York Times, the creator and an executive producer of the Bachelor shows said he'd love for Yuki to be involved in more shows. "The international cast members are more unfiltered than the Americans tend to be now," he said. "I'd like to bring Yuki back for Paradise." Apparently, she would be open to it too, confirming as much in an email to The Times. "I want to marry a man I meet on The Bachelor," she said. "Until that day comes, I will keep being on The Bachelor [shows]."
Yuki is certainly capturing the hearts of many through her romantic journey. There is no doubt she will continue gain interest from fans in Japan, producers on the show, and undoubtedly, viewers from the U.S. when the show premieres on Feb. 13.