'A Few Good Men Live' Could Bring More Theater To TV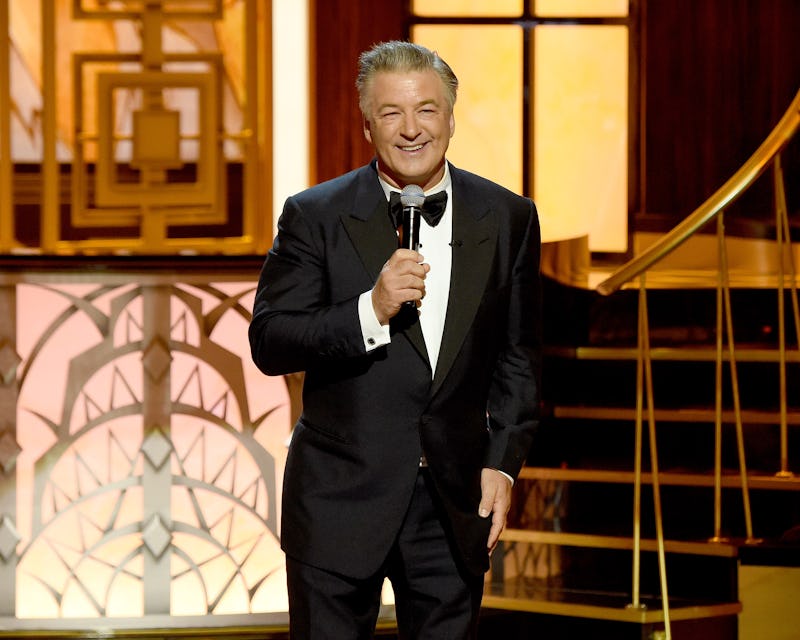 Nicholas Hunt/Getty Images Entertainment/Getty Images
On Monday, The Hollywood Reporter exclusively reported that Alec Baldwin will be starring in A Few Good Men Live, the live production of the classic Aaron Sorkin play (which was later adapted into a popular Tom Cruise film). With a huge name like Baldwin in NBC's A Few Good Men Live, it could open the door to other plays getting turned into live, made-for-TV productions. Baldwin will take on Col. Nathan Jessep, the role Jack Nicholson played in the film version, reported THR, and the live show is set to premiere in the second quarter of 2018.
Bringing in that kind of star power for this kind of play is essential and Baldwin, who has appeared in NBC shows 30 Rock and Saturday Night Live, will be able to bring in viewers and garner interest for the show. Baldwin was widely known this past year for his spot-on take President Donald Trump on SNL. And let's be real: any man who can successfully inhabit the mannerisms of the 45th president deserves a chance to bring out his theatrical chops for interesting material. Over the years, Baldwin has proved that he's an pro at taking on both comedic and dramatic roles.
If you're not enthused about the chosen play, take heart. There's a chance that this could open the door to other plays getting adapted for television in a live format. As we've seen over the years with musicals getting the live TV treatment (Grease Live, Sound of Music Live), dramatic plays have the potential to go down the same track if A Few Good Men Live gets the same kind of enthusiastic reception. That means more variety, more intrigue, more comedy, more drama, more everything; that's theater, you guys.
This could be the start of something really, really good.