This Is Why Viewers Are Boycotting Megyn Kelly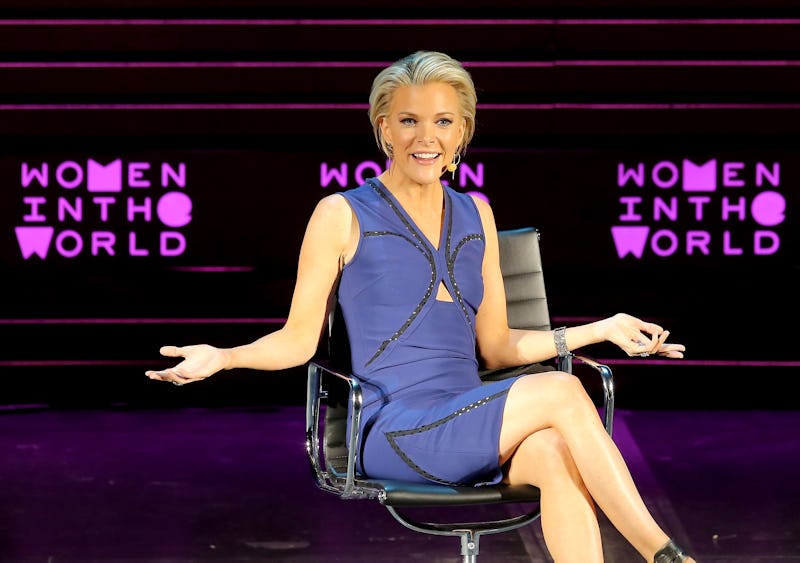 Jemal Countess/Getty Images Entertainment/Getty Images
All eyes have been on Megyn Kelly since she left Fox News for NBC, and her first few shows lived up to the hype. Kelly's first interview on the network was with controversial Russian President Vladimir Putin, and now viewers are boycotting Sunday Night With Megyn Kelly because of her latest guest. Kelly's interview with Infowars' Alex Jones will air on Sunday.
On "The Alex Jones Show," the Infowars chief often promotes conspiracy theories. In December 2012, a gunman killed 20 children and six adults at Sandy Hook Elementary School in Newton, Connecticut. Jones has called the Sandy Hook shooting a hoax organized by anti-gun groups to promote gun restriction legislation.
Jones has also promoted the theory that 9/11 was an inside job, along with many, many other ridiculous theories. Even more disturbing, he has high-profile supporters: President Donald Trump praised Jones for his "amazing reputation" when he appeared on his show in 2015.
Many viewers generally, and family members of Sandy Hook victims specifically, are angry about the interview. Several have tweeted at Kelly to let her know she is promoting someone who has caused hurt to their families.
Advertisers are also upset about Kelly and NBC's decision to give a conspiracy theorist airtime on the network. On Monday, JP Morgan Chase pulled ads from NBC News until the interview airs because of the decision.
Kelly has also faced backlash from the Sandy Hook Promise organization, which works to prevent gun violence. Kelly was scheduled to host the organization's annual Promise Champions Gala in Washington D.C., but organizers have criticized her decision to give Jones airtime, and have dropped her as the host.
According to Variety, Kelly herself has defended the Jones interview and responded to the Sandy Hook Promise group's decision to pull her from the Gala, saying in a statement,
I understand and respect the decision of the event organizers but I'm of course disappointed that I won't be there to support them on Wednesday night. I find Alex Jones's suggestion that Sandy Hook was 'a hoax' as personally revolting as every other rational person does. President Trump, by praising and citing him, appearing on his show, and giving him White House press credentials, has helped elevate Jones, to the alarm of many. Our goal in sitting down with him was to shine a light — as journalists are supposed to do — on this influential figure, and yes — to discuss the considerable falsehoods he has promoted with near impunity."
In an unexpected twist, Jones is also reportedly not happy about the interview. According to Variety, Jones has asked NBC to pull the show for "misrepresenting my views on Sandy Hook."
We'll have to wait to see how this boycott affects Kelly's viewership on Sunday night.