If You're Not Sleeping, It Could Be A Sign Of One Of These More Serious Problems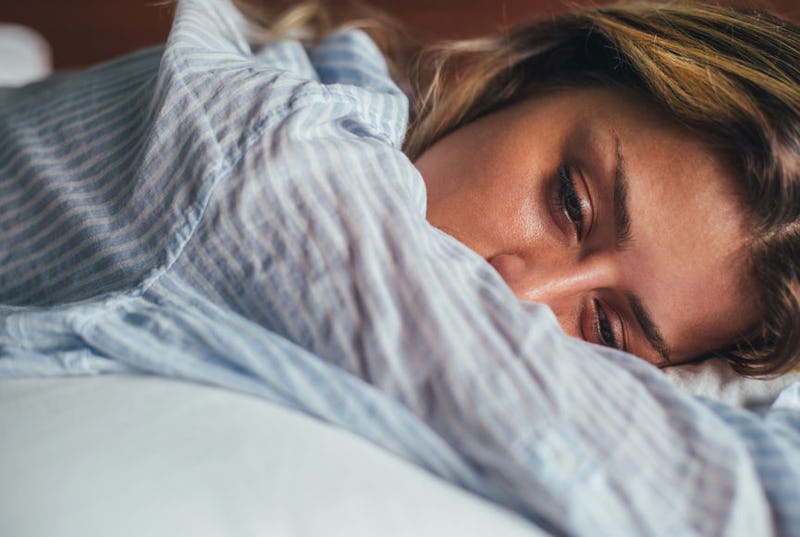 Studio Firma/Stocksy
There are plenty of innocent reasons why you might be struggling to sleep at night. Sometimes, it's too hot or too cold. Other times, you're thirsty or too full (just me?). Alternatively, you're worried about a presentation at work or something silly you said last week, and your brain just won't switch off. That's completely normal. But you shouldn't be wondering "why can't I get to sleep?" on a regular basis. If you are, your body may be trying to tell you something. Can insomnia be serious? Actually, yes it can.
If you find yourself tossing and turning for hours and hours, for nights on end, it may be time to consider that there is something more serious going on. It could be something physical, mental, or even hormonal. But there are warning signs that your insomnia could be a bigger problem than you may have first thought. Please don't panic though. For every problem, there's a solution. Actually, there can often be several solutions (trust me, I put together the list below).
People can often feel embarrassed or anxious about reaching out for help, worrying they're wasting a doctor's time. But that's honestly not true. A good night's sleep is the bedrock for normal functionality. Essentially, without my eight hours, I'm a total mess, and that's true for lots of people. So if you're not sleeping well repeatedly, don't ignore the problem and hope it will disappear by itself. Seek advice, starting with your GP. But first, here are some things that might be causing you problems.