The Truth About Ant & Lisa Armstrong's Break-Up Will Make Your Heart Seriously Hurt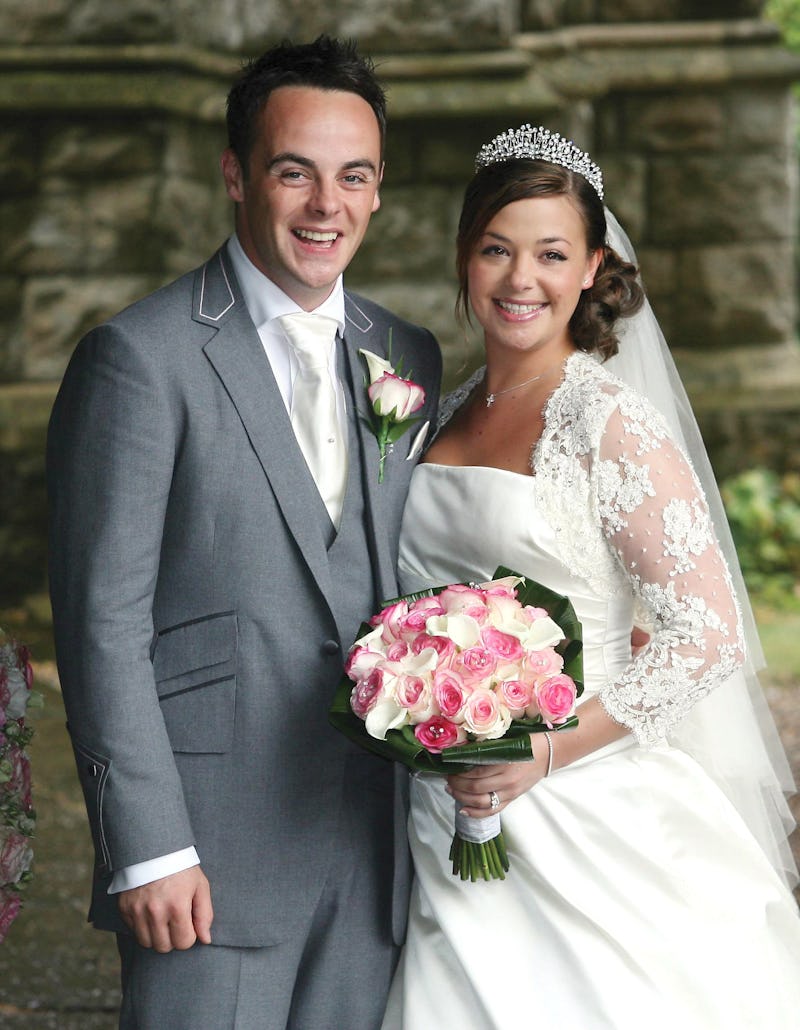 Steve Bell/Shutterstock
Although fans are used to seeing him joking around with BFF Declan Donnelly on the telly, behind the scenes, the last couple of years have been heartbreaking for Ant McPartlin. In addition to developing alcohol and drug addictions, and being forced to take a step back from his incredible career, the presenter's 12-year marriage has fallen apart. But where did it all go wrong? Why did Ant McPartlin and Lisa Armstrong break up?
McPartlin's spokesperson confirmed the marriage was over in a statement to The Telegraph earlier this year. It read: "In response to the recent speculation in the media, Ant is very sad to announce that, after 11 years, he is ending his marriage to Lisa McPartlin. Ant asks for privacy at this difficult time, for both himself, Lisa and their immediate families. No further statement will be made."
While McPartlin and Armstrong have never come out and said why exactly they separated, McPartlin's comments about his addiction last year have shone a light on why their more than a decade-long marriage started to break down.
He told The Sun: "I've put Lisa through hell with mood swings and depression and how it affects you. I'm very sorry about the effect it has on partners."
He continued: "This kind of stuff puts strains on any marriage."
During that same interview in December last year, McPartlin revealed that he had admitted himself into rehab for treatment and that he and Armstrong were "good". However, he also cryptically added: "Time will tell (about the marriage). It's very personal, isn't it."
McPartlin went into further detail about his addictions during another interview with the paper. He explained that despite his doctor's warnings, he began taking "prescription drugs, non-prescription drugs" following a knee operation. The drugs included co-codamol, codeine, and morphine, which he admitted to taking with alcohol. On one occasion, this led to him being "rushed to the hospital at 5 a.m." after he took a cocktail of tramadol, morphine, and alcohol, which led to him "screaming in pain."
McPartlin and make-up artist Armstrong were married in 2006, however Metro claims they had been "dating for many years" prior and were linked as far back as 1994 when they first met on the Smash Hits tour. The pair do not have children together, however McPartlin previously said to the Mirror that the pair wanted them — but admitted it was "tougher than you think" to fall pregnant.
Since separating from Armstrong, McPartlin has been dating his former personal assistant Anne-Marie Corbett, and appears to be pretty happy. In fact, the couple were spotted stepping out at The Ivy Club for a date on Sunday night.
The new relationship, however, is allegedly going to play a role in McPartlin and Armstrong's divorce proceedings. According to The Sun, even though McPartlin started dating Corbett after separating from Armstrong, he "technically has to admit adultery because he is still married."
A source told the paper: "He is on the verge of accepting his adultery but only very clearly on the technical basis that he has to — while making sure Lisa agrees that it only happened months after their separation.
"Ant could have pressed ahead, citing Lisa's unreasonable behaviour [as a reason for divorce] but he didn't want to get into a war of words. He doesn't want to hurt Lisa — he just wants to bring it to an end as quickly and as painlessly as possible."
I have reached out to both McPartlin and Armstrong's reps for comment, however, their spokespeople are yet to get back to me.
Whatever happens in the end, I just hope they both find peace and happiness — even if that's not with each other.